INDIA COVID-19 Crisis
SECOND WAVE OF VIRUS BRINGS UNTOLD SUFFERING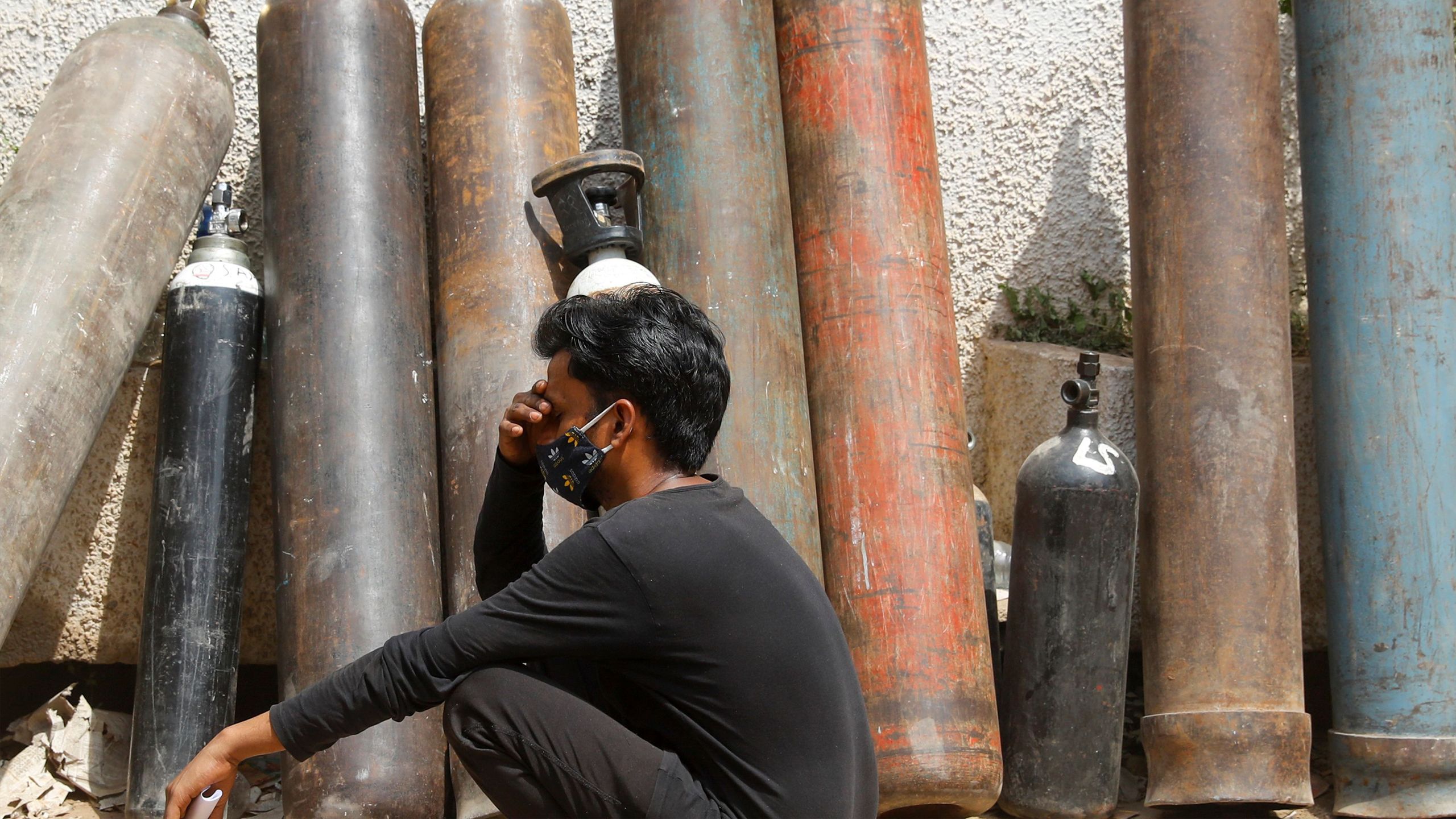 India is in the grip of a second deadly wave of Covid-19. Since the beginning of April 2021, the country has recorded millions of new cases. Thousands of people have died. 
On 1 May, the number of daily cases surpassed 400,000 for the first time, while as many as 4,000 people are now dying every day. 
People are desperate for medical care and are struggling to pay for oxygen and medication.  
The poorest migrant workers and others who are unable to work, travel, or afford food and healthcare are suffering the most.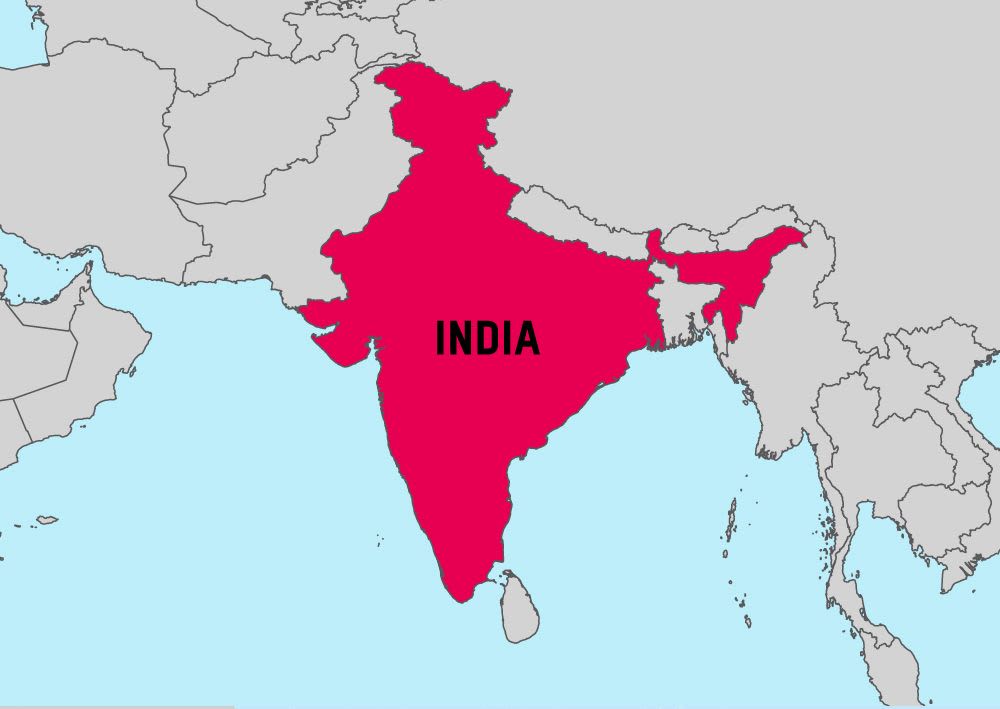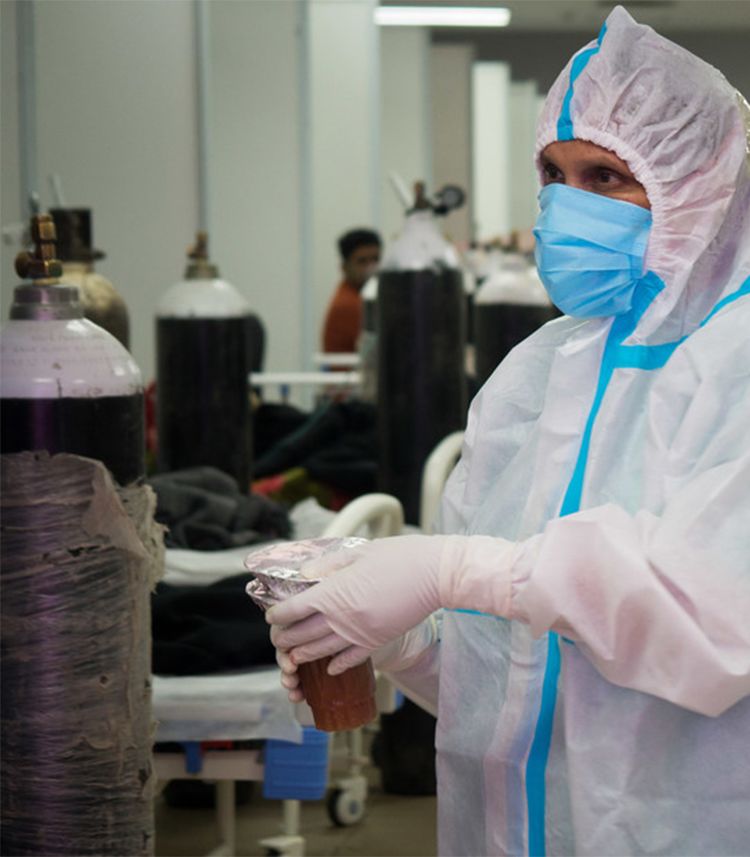 More than
Daily cases recorded for the first time in early May
As many as
People are dying every day
The poorest are once again bearing the brunt of this humanitarian catastrophe. Many of them live in cramped, confined areas without sanitation and have to use shared toilets and taps. Others live in rural areas and have no access to health services. They cannot even afford to travel to the nearest hospital for help.  
Tragically, many are dying in their homes.  
You can help people in India survive Covid-19.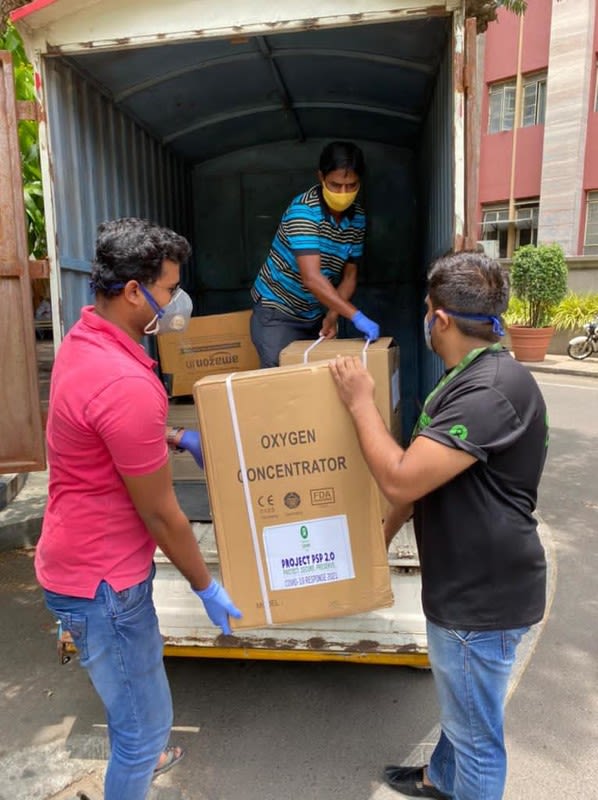 how oxfam is responding
We are working with the government to distribute Personal Protective Equipment (PPE) to frontline health workers. Together with our supporters, we are working to help fund oxygen cylinders and other equipment for hospitals and health centres.
In addition, we are providing food, hygiene kits and handwashing facilities to the poorest and most vulnerable communities. We are also making direct cash transfers to the most vulnerable households so they can buy what they need.
We are engaging with governments and pharmaceutical companies to remove the barriers to increasing vaccine production and ensure access for everyone.
And are providing face masks, hand sanitiser and other protective equipment in parts of Maharashtra following a request from state health authorities.
We are distributing vital PPE to frontline health workers in the states of Maharashtra, Delhi, Karnataka, Uttar Pradesh and Chhattisgarh. 
"Our immediate priority is to supply hospitals and health workers with medical equipment and PPE so they can continue treating those who are sick. But to avoid a worse humanitarian disaster it is vital we stop the spread and so we are also preparing handwashing stations and awareness campaigns to help people stay safe."
-Amitabh Behar, CEO of Oxfam India 
Oxfam India urgently needs to buy more oxygen tanks, beds, digital thermometers, and other medical equipment to help state hospitals where supplies are desperately low. 
 Your support is vital to help provide food and cash support as well as handwashing facilities in public spaces.