East Africa's locust crisis
Massive swarms of ravenous locusts are now spreading across the region. We're responding on the ground but we need your support.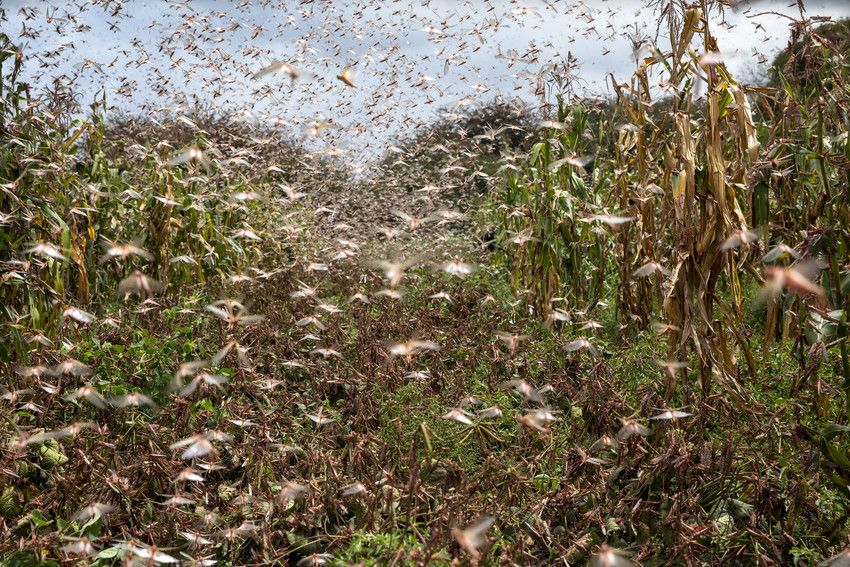 Locusts are a type of grasshopper that live for only three months. They generally live quiet, solitary lives – until they change their behaviour and form massive ravenous swarms that can migrate over long distances, flying up to 150 km per day. Swarms can contain up to 10 billion individuals, devastating local farms and livelihoods.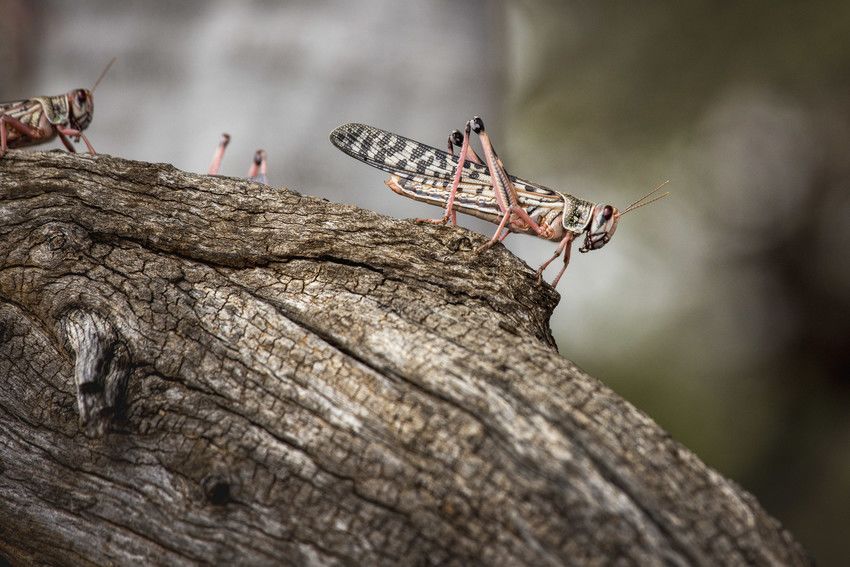 The impact of climate change has enabled desert locusts in the East African region to crowd together and form massive swarms, sometimes stretching over hundreds of kilometres.
A locust is never satisfied. An adult desert locust can eat its own weight in food every day - about 2g. One tonne of locusts eats as much food in one day as about 10 elephants, 25 camels or 2,500 people!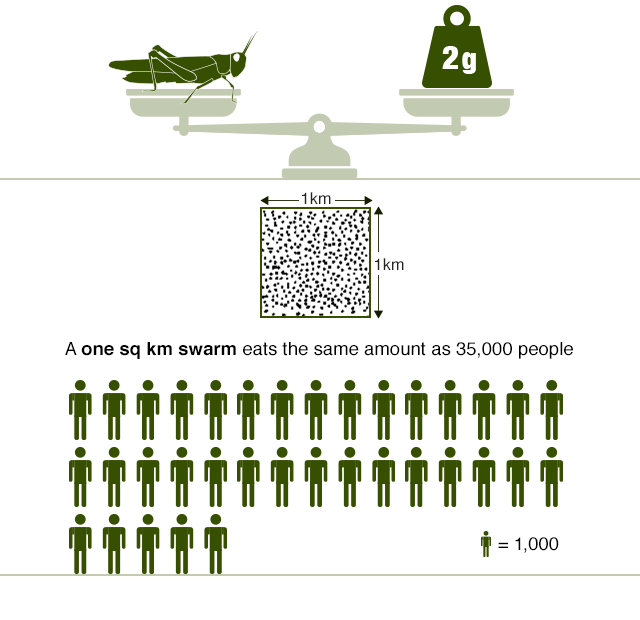 Overall, the UN Food and Agriculture Organisation (FAO) estimates the desert locust affects the livelihood of one in 10 people on the planet - making it the world's most dangerous migratory pest.
This locust outbreak, which was triggered by extreme weather patterns linked to climate change, is yet another example of why the world must do more to address the climate crisis.
Locusts thrive in wet conditions and the amount of rain that fell on the Horn of Africa between October and December 2019 was up to 400 percent above normal.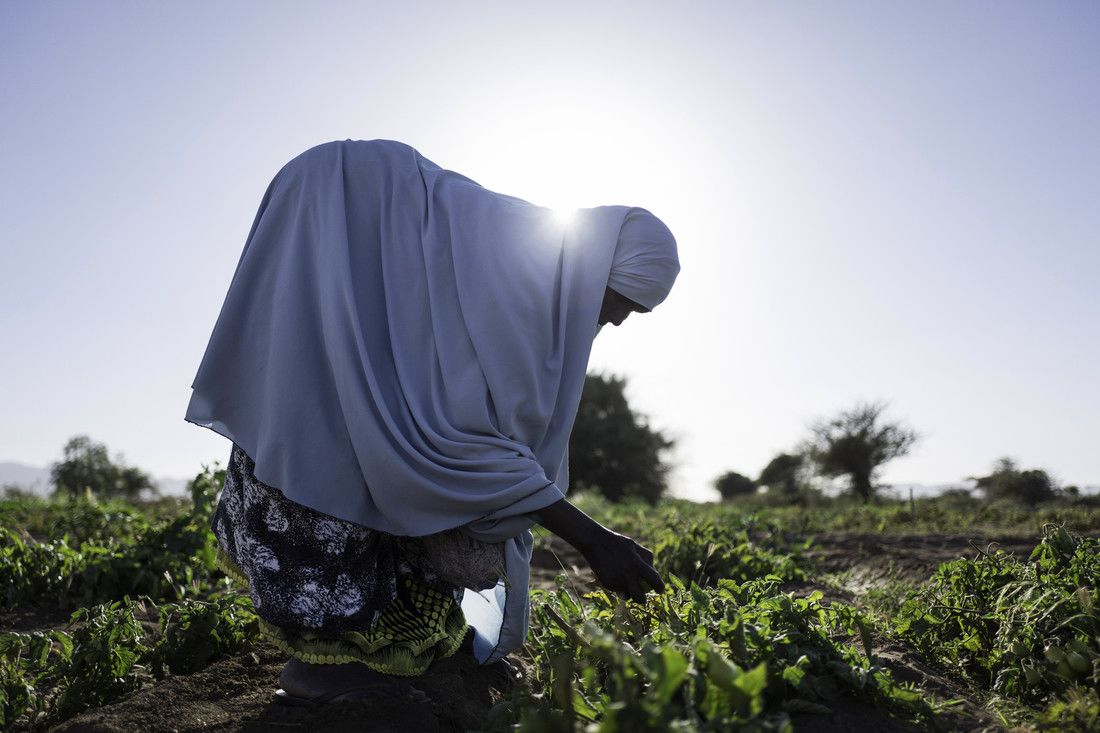 The locusts have already invaded Ethiopia, Somalia, Kenya, South Sudan and Uganda, and could continue to spread to other countries in the coming weeks.
"This is the first time my vegetable garden has been affected by locusts. They arrived last week and ate all my lettuce that was about to be sold at the market."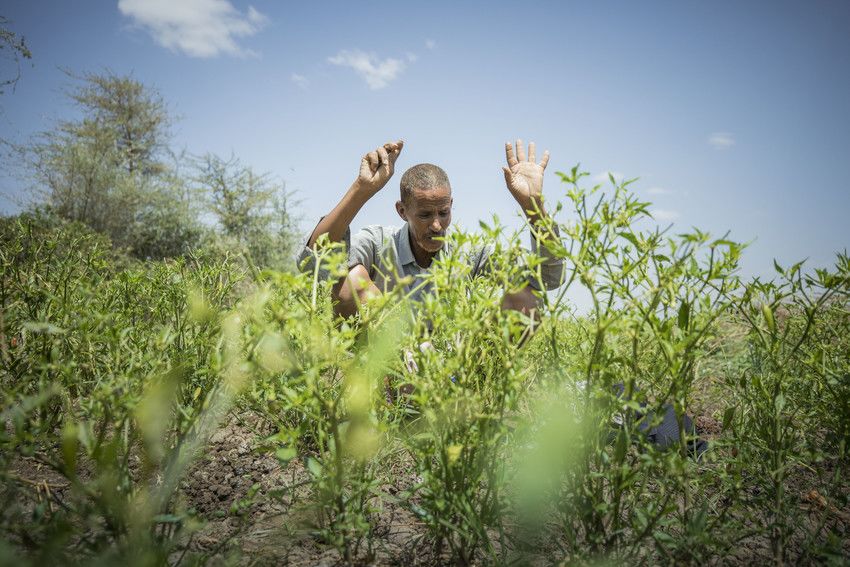 Affected countries don't have enough resources to adequately control this crisis. Considering this and the region's high insecurity, food insecurity, and low resilience, control operations on the ground must be stepped up to stop the locusts from spreading further across the region.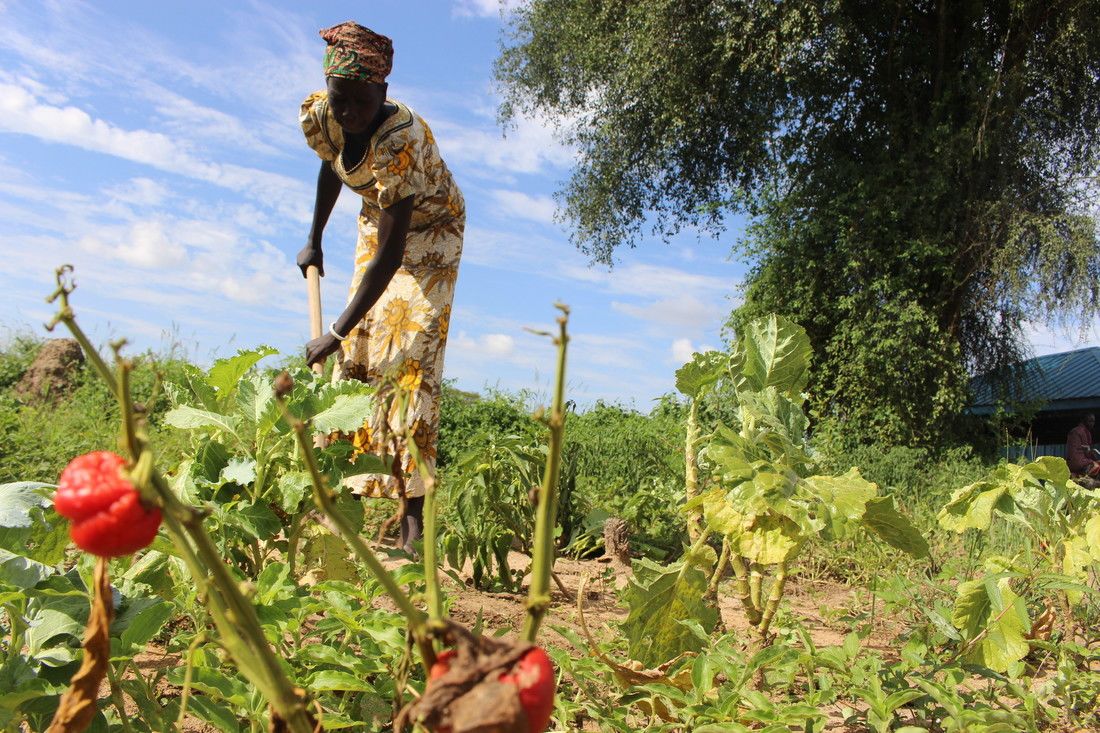 The Ethiopian government is trying to contain the locust plague by spraying areas with poison that's also a threat to the health of cattle and people. In densely populated areas, they use a milder form but that only kills 50% of the desert locusts.
In the last weeks, Oxfam has been assessing the situation together with governments and other stakeholders. The results of the assessment are alarming and an immediate response is needed.
The international community needs to act as quickly as possible as more funding is urgently needed for control operations on the ground.