Monsoon Season is nearing
They've lost so much. We can't let monsoon rains wash away the only thing Rohingya refugees have left: their lives.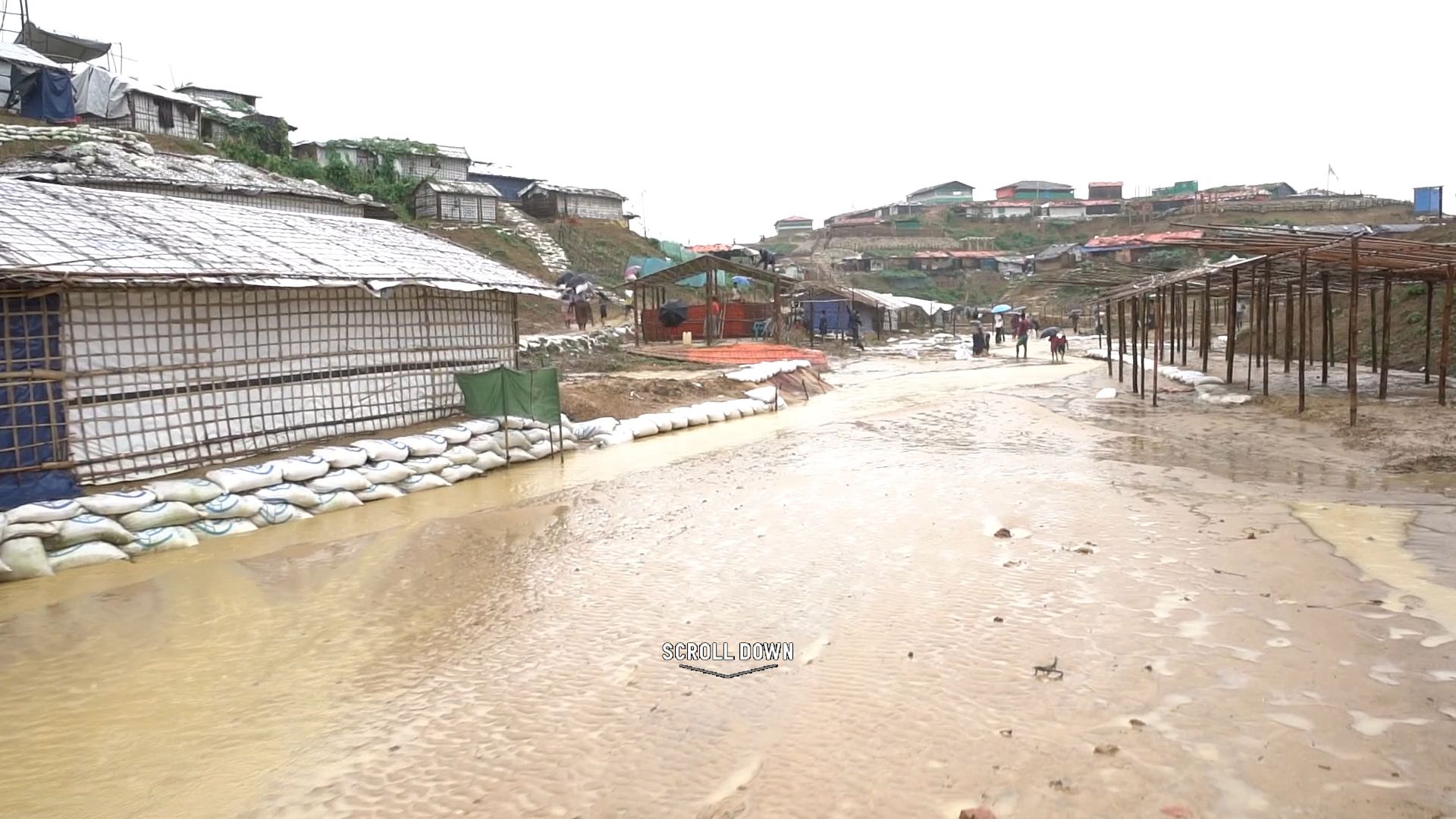 At the end of March, we heard the news we had been dreading. The first case of COVID-19 had been confirmed in the Cox's Bazar region of Bangladesh. Cox's Bazar, home to more than 900,000 Rohingya refugees. Cox's Bazar, the world's biggest refugee camp. Imagine almost 1 million people crammed into flimsy shelters with nothing but a piece of tarpaulin separating them from their neighbours. There's no room for social distancing. Trying to stay clean is almost impossible. The impact of an outbreak really doesn't bear thinking about. We're ready to respond to the outbreak of COVID-19 in Cox's Bazar and vulnerable communities across the world but we need your support.
We just launched an appeal to support Rohingya refugees in Cox's Bazar survive monsoon season – the day after the first case of COVID-19 was confirmed in that region of Bangladesh.
As appeal letters dropped through the letterboxes of our loyal supporters, some 900,000 people living in the biggest refugee settlement in the world began to panic about how they could practice social distancing and life-saving hygiene practises in a makeshift home without adequate sanitation and health infrastructure.
This is the news we dreaded – and it's why we made the decision to still launch our appeal at a time of unprecedented challenge at home and abroad as COVID-19 threatens us all. For people living in cramped, flimsy shelters in over-crowded camps, the impact of an outbreak doesn't bear thinking about.
The Rohingya people who fled Myanmar, and now live as refugees in Cox's Bazar, have experienced unimaginable horrors. They have endured fighting, extreme violence and a treacherous journey to Bangladesh. They now face another threat: monsoon season.
Close to a million people are living in flimsy bamboo shelters on muddy hillsides. During monsoon season, when heavy rains fall, the resulting torrents can sweep shelters – and even small children – away.
Families can also find themselves separated during emergency evacuations, while flood waters can run through the camp, through homes and cause latrines to overflow. Contaminated water creates another potential killer – disease. Everyone, especially the youngest and the oldest, can become seriously ill. Some could even lose their lives.
Now, as COVID-19 continues to spread in this region of Bangladesh, over 900,000 people living in the biggest refugee settlement in the world are panicking about how to practise social distancing and life-saving hygiene practices without adequate sanitation and health infrastructure.
We have just a few weeks to send support that is bigger – and more powerful – than the incoming storms. We can't stop monsoon season, but we can stop it from taking all that the Rohingya refugees have left.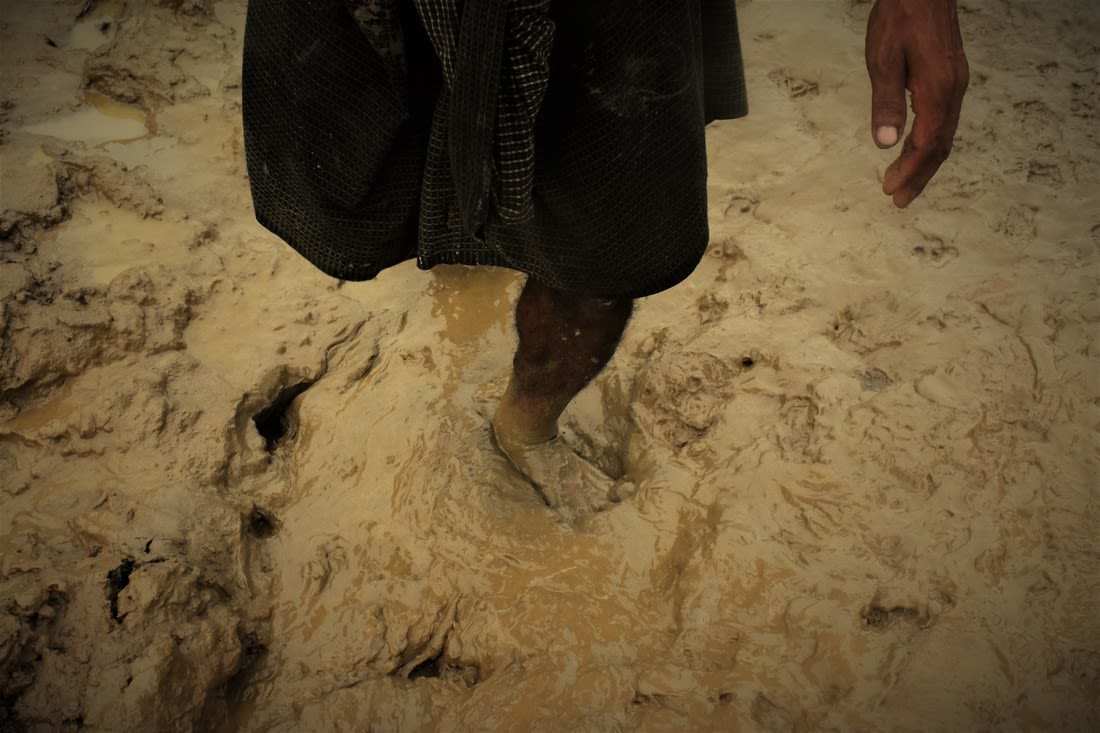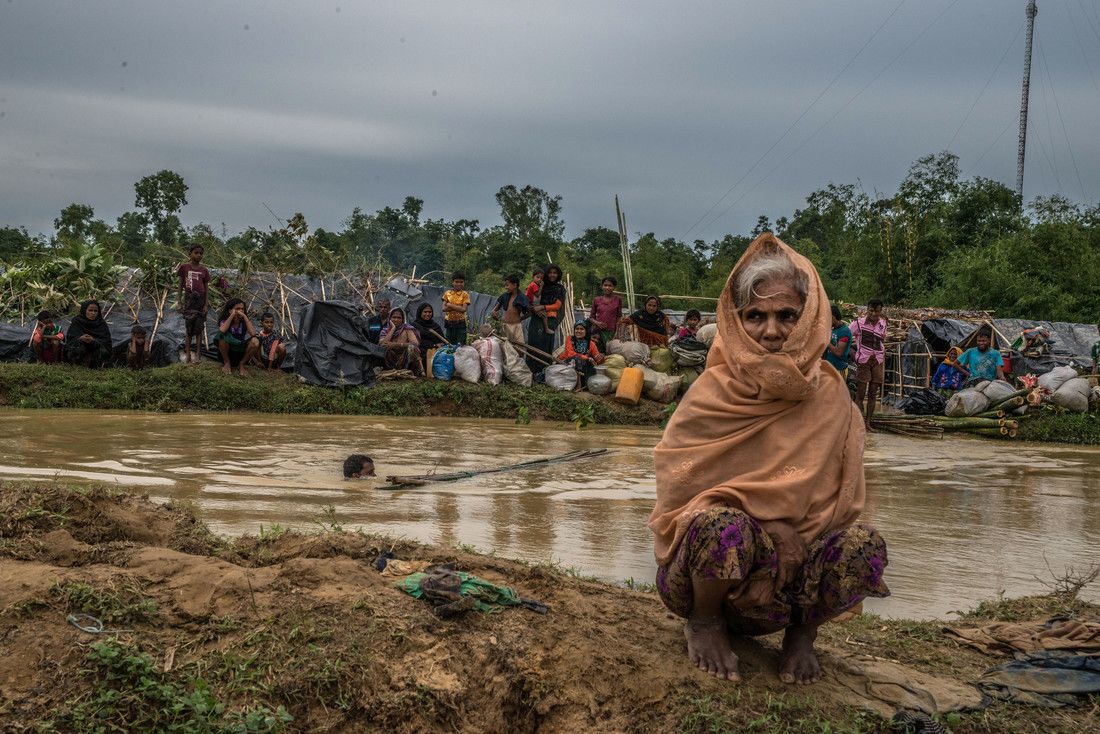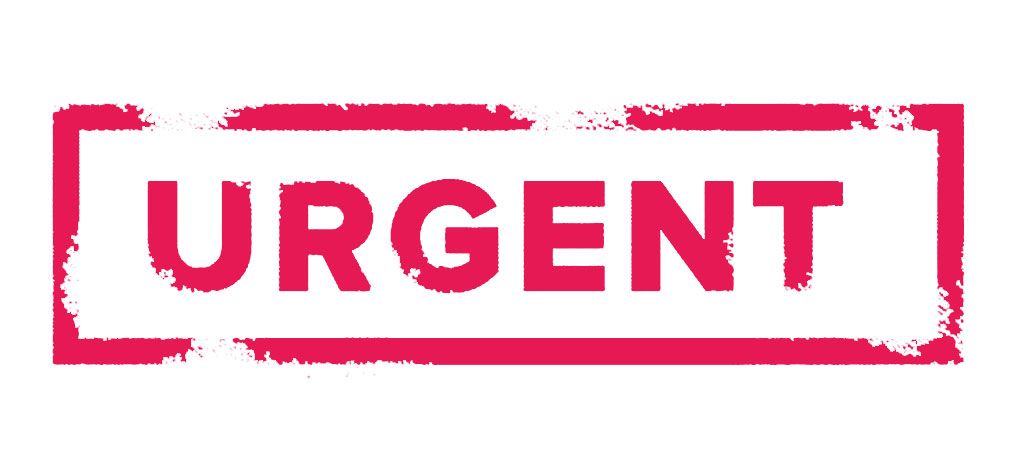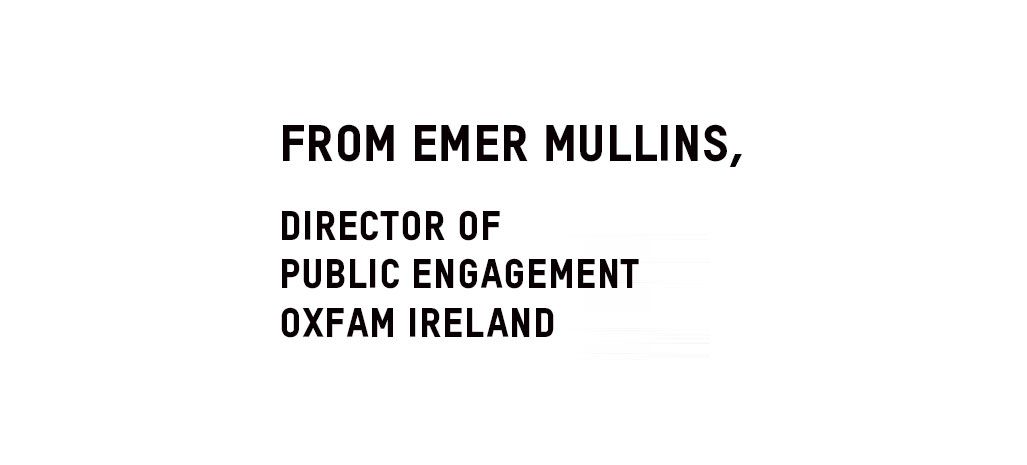 When I visited Cox's Bazar last year, I was struck by its sheer size and density. This 'mega camp' on the Bay of Bengal in south-eastern Bangladesh is a sprawling maze of flimsy bamboo shelters crammed into every available inch of muddy hillsides, which are prone to collapsing and washing away in a deluge.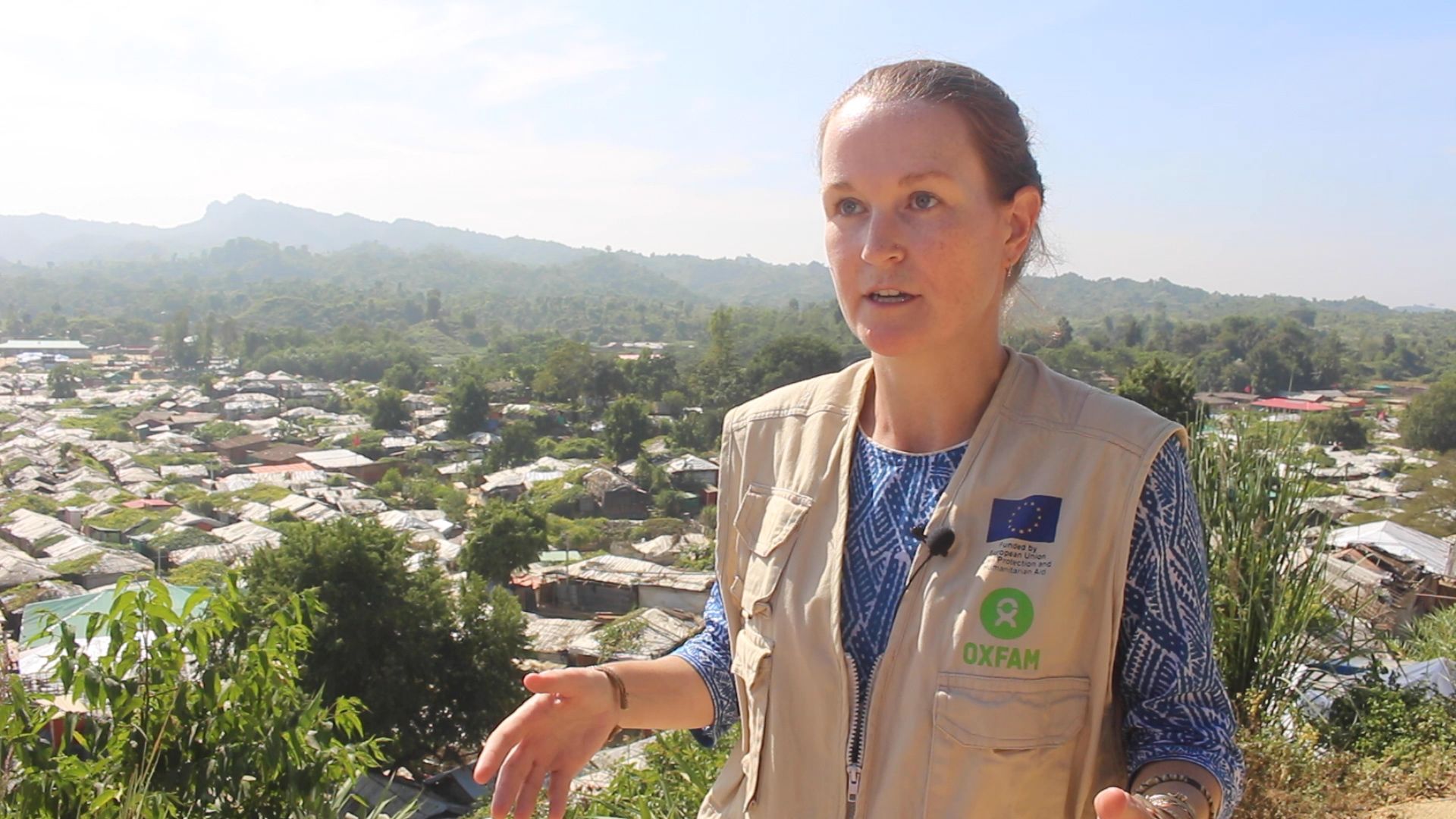 Oxfam's Elizabeth Hallinan, who has been leading the advocacy team for the Rohingya Response for almost two years, has witnessed the extreme effect of the weather:
"People's shelter is fragile, made of tarpaulin and bamboo, and in the monsoon season, during cyclones and giant storms, flimsy shelters get damaged. When it floods, it can sweep houses and even little children away."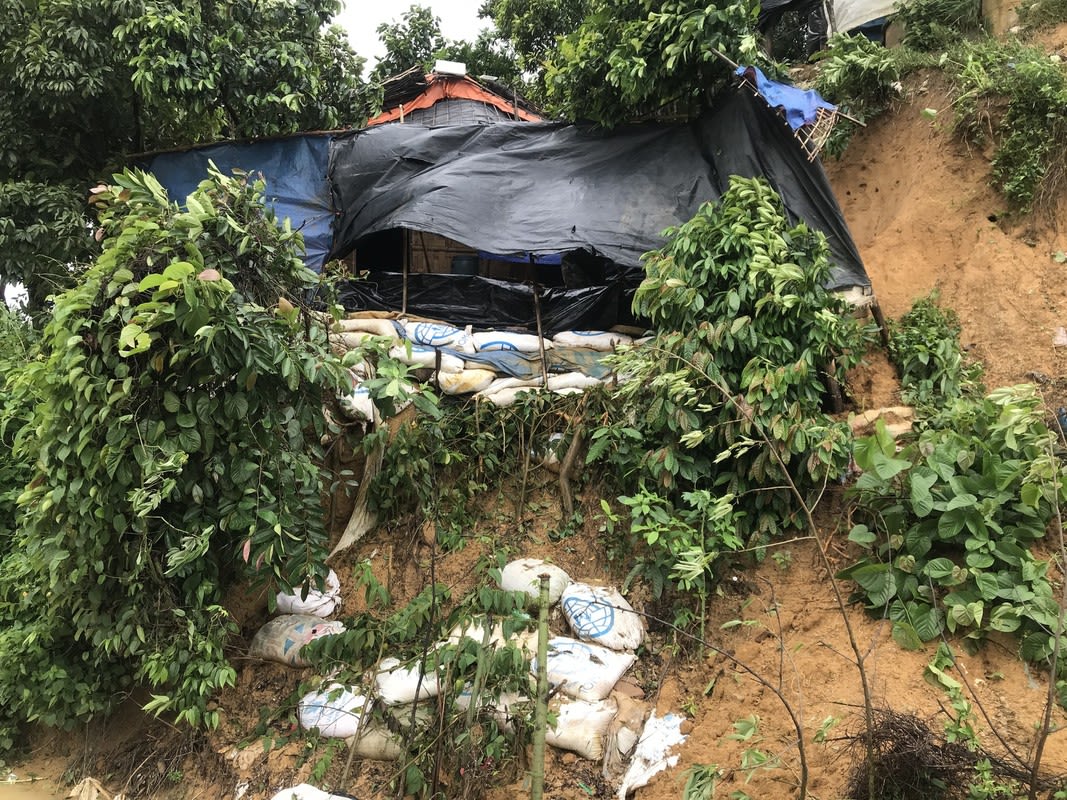 "In flash floods, the water runs through the camp, through homes and latrines and is dirty so we monitor to make sure people are not getting sick from diarrhoea after a big storm."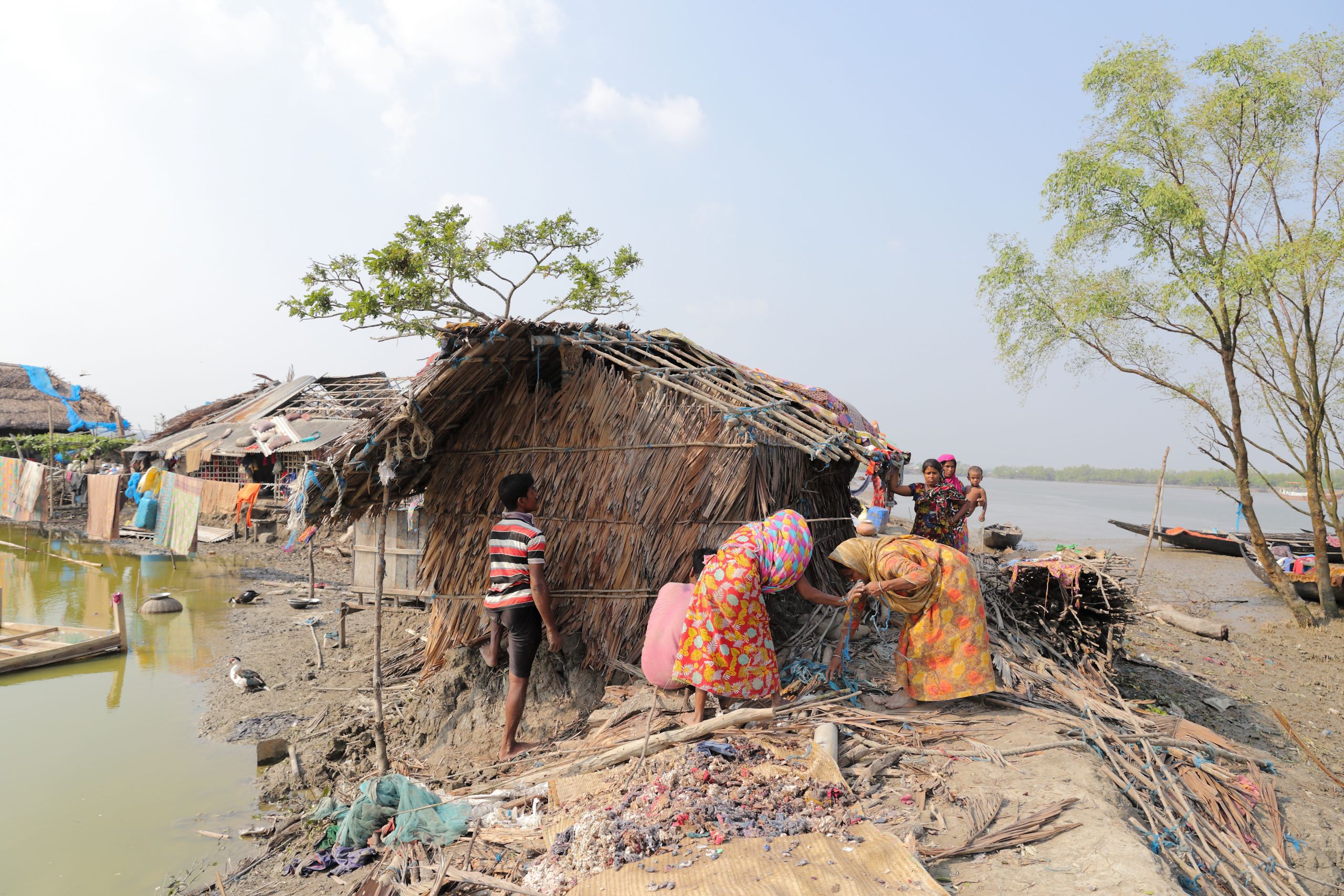 While I was there, I met families who are alive thanks to the clean water provided by Oxfam supporters. But I also met others who barely survived the last monsoon. One mother, Asia Bibi, said:
"Our shelter is right next to a hill and when it was raining non-stop the hill started to collapse. Mud started flowing down. I tried to make a draining system to stop the mud swamping my shelter."
Asia Bibi
Rohingya Refugee living in Cox's Bazar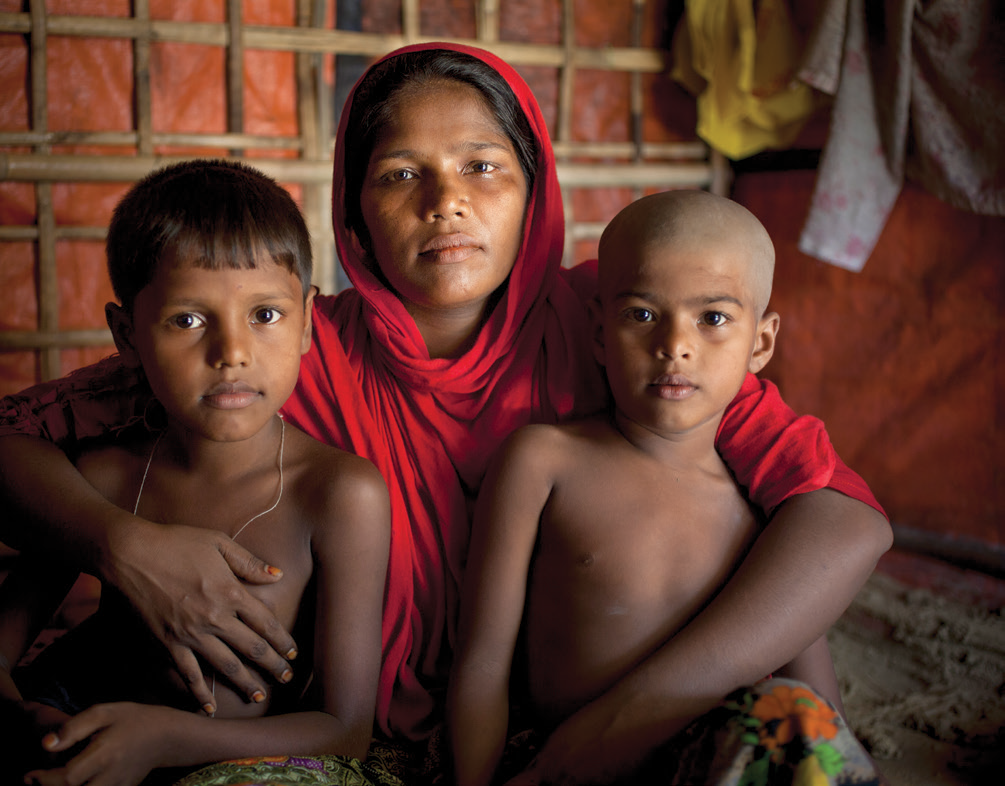 Asia Bibi has two young children and, as a mother myself, I can't even begin to imagine the desperation, the fear and the utter panic she must have felt when she saw the mud heading for her son and daughter. Landslides like the one Asia Bibi describes are just one of the potential killers about to descend upon the mega camp.
"This country is a big river delta and the camp is standing on a hill. It can almost totally flood and is vulnerable to landslides. We are seeing more extreme storms appearing at odd times and really struggle to deal with the effects."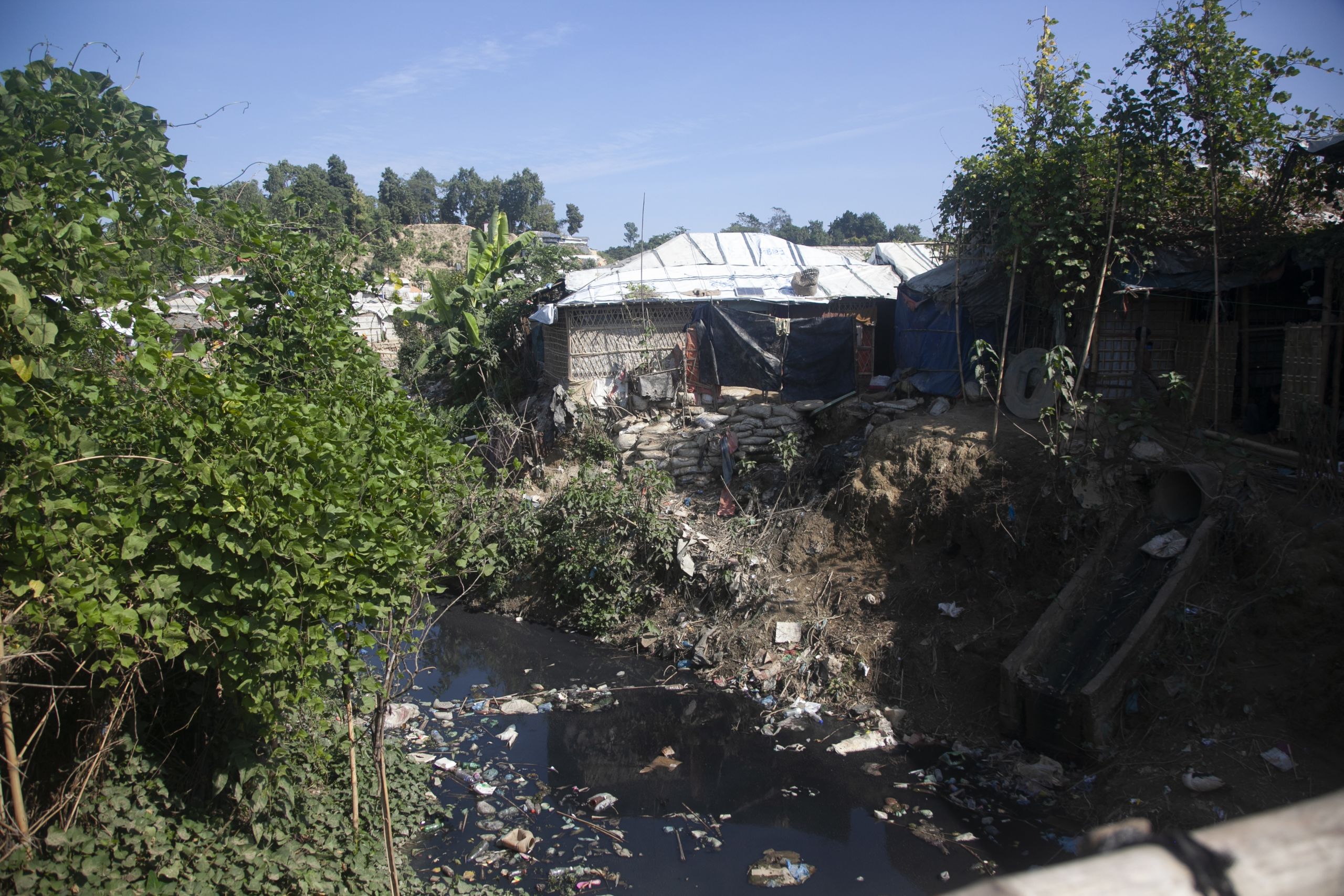 The Rohingya people have already lost homes, lives and livelihoods in Myanmar. As Bangladesh's monsoon season approaches, we desperately need your support to protect them from the next big storm coming their way.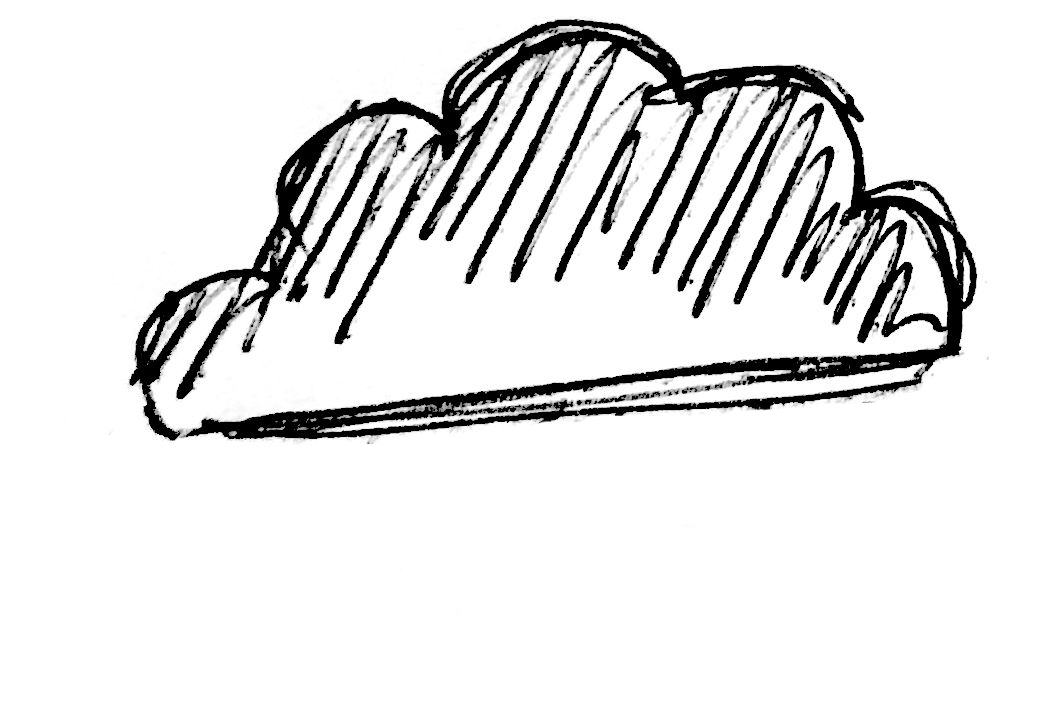 Rohingya refugees have lost so much already. We can't let them lose the little they have left. Please, donate urgently and help to send a monsoon protection kit today.
Thank you for anything you can give.

Emer Mullins, Director of Public Engagement, Oxfam Ireland