In the early hours of Feb 6th 2023, a 7.8 magnitude earthquake hit Turkey and Syria.

Officials have put the death toll at 500 but it's expected that this number will rise. It's also expected there will be aftershocks.

Oxfam is currently ensuring all staff in the area are safe, while trying to establish an overview of humanitarian needs. We will keep you updated on a potential response.
Hundreds of thousands of people have been killed since the conflict began in March 2011, and more than 12 million people – or half the population – have fled their homes. More than 11 million people rely on humanitarian aid for their survival, while 15.5 million people have no access to clean, running water or adequate sanitation. The World Food Programme estimates that some 9.3 million people are food insecure, with over 2 million more at risk.
Homes have been devastated while one out of three schools are either damaged or destroyed. Healthcare facilities have also suffered, with half either closed or just partially functioning. Damaged infrastructure, economic mismanagement and corruption, as well as the impact of Covid-19 and new sanctions by the US and EU, are pushing the economy to the brink of collapse.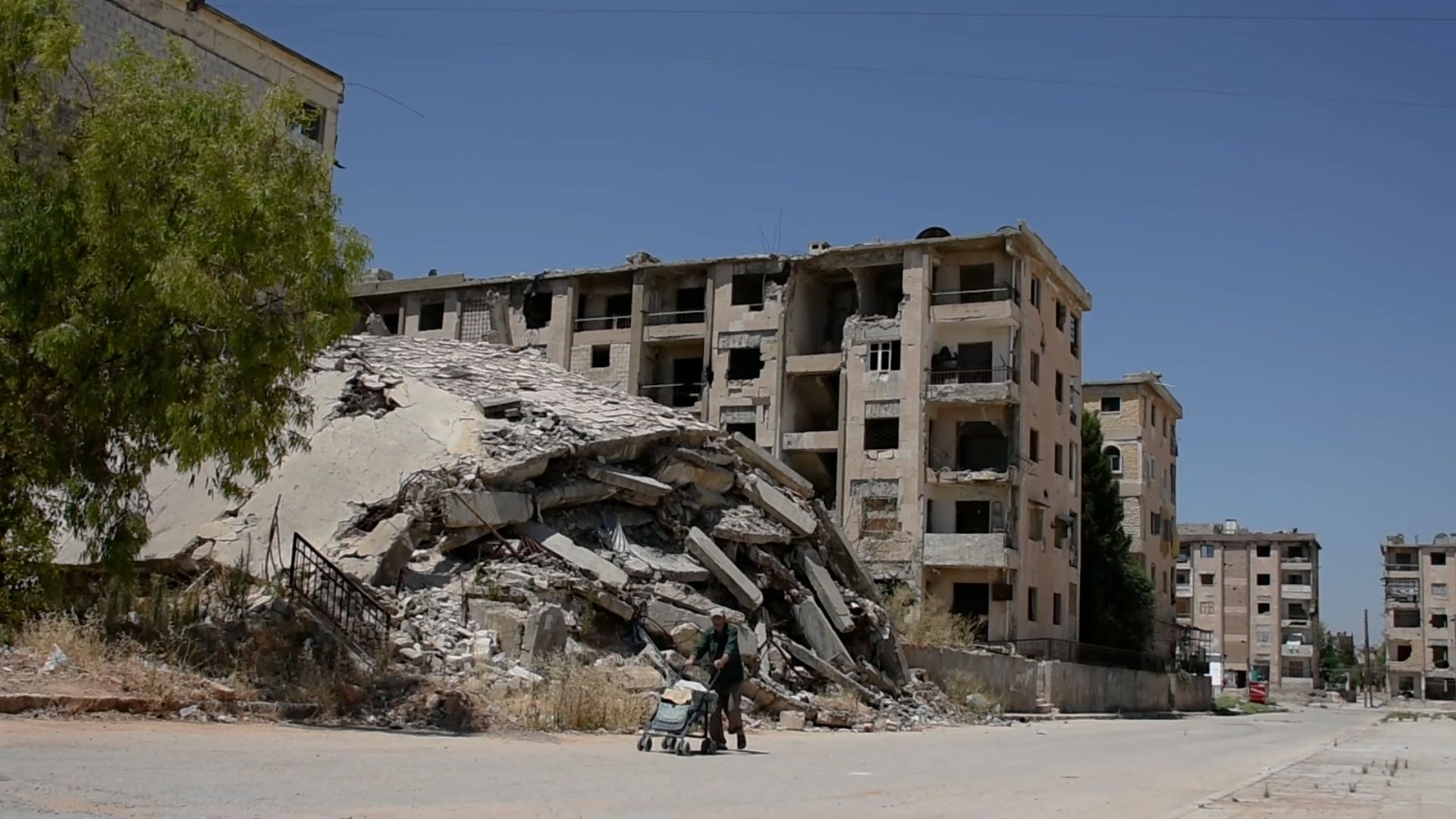 How we're responding
Oxfam in Syria is helping people with clean water, cash, essential clothing items, and support to help make a living and grow nutritious food. In Lebanon and Jordan, we are supporting refugees affected by the crisis as well as those from host communities.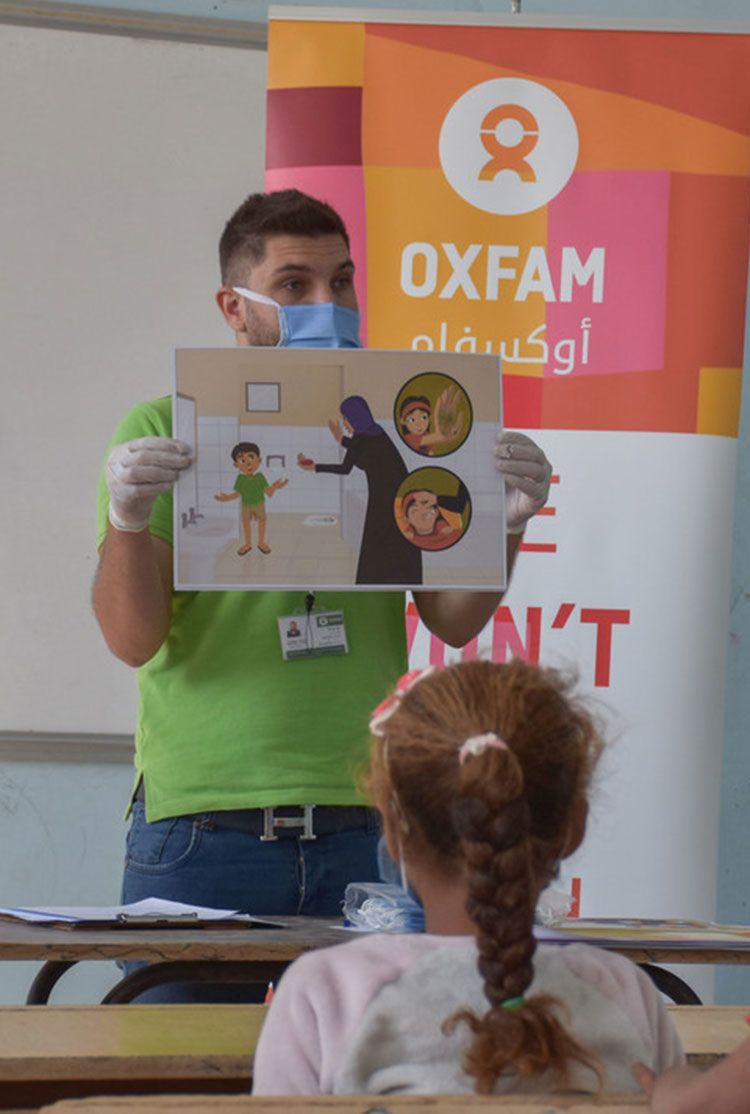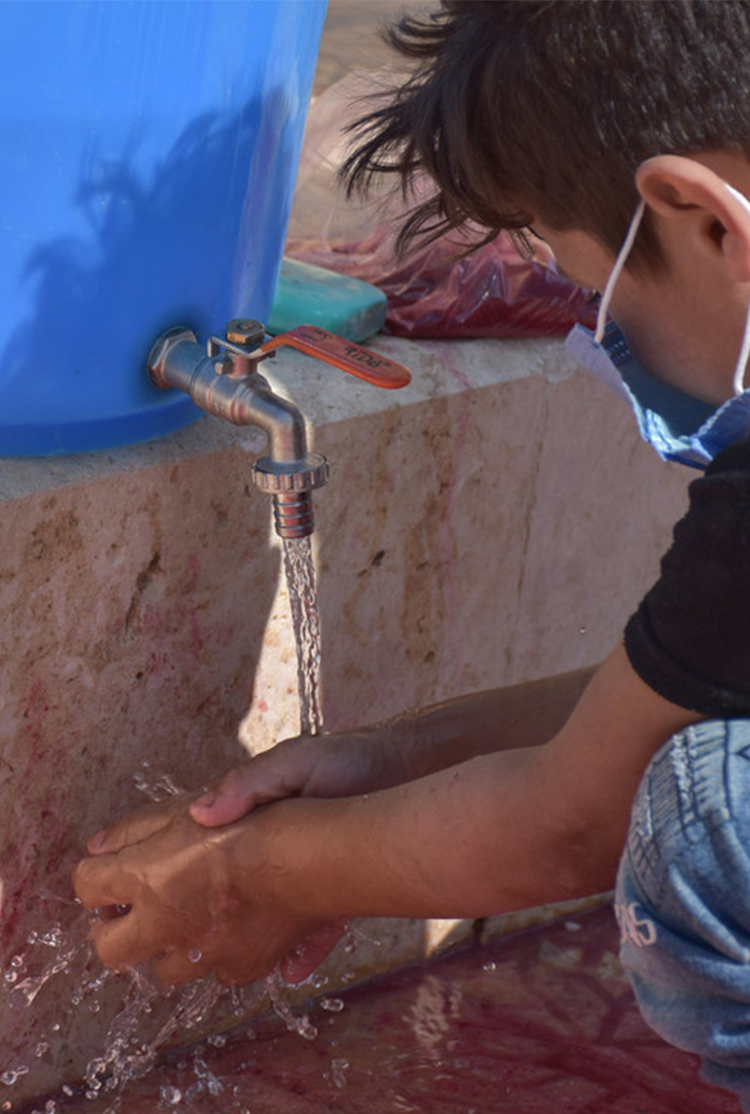 Our work in Syria
We provide clean water to conflict-affected people by repairing water infrastructure, and trucking clean water to communities. Since the first cases of Covid-19 were reported, we have beefed up our response – distributing thousands of hygiene kits, cash, as well as providing seeds and seedlings to farmers in Aleppo, Deir ez-Zor and rural Damascus.
We are currently operating in eight of Syria's 14 governorates, and working with communities to prevent the spread of diseases by promoting good hygiene practices in schools and by training local community volunteers.
In Eastern Ghouta, we are repairing water sources and sewage networks, enabling more families to have access to safe, clean water in their homes and to improve public health. In Eastern Ghouta and elsewhere, we are also improving waste management systems, involving the community in their design, to help prevent the spread of diseases. Our teams work in schools, community groups and women – in particular – to improve personal hygiene.
In communities including Qalamoun, north of Damascus, and Deir ez-Zor, we are supporting small-scale farmers by repairing irrigation systems and providing them with seeds and animal fodder so that they can start farming again.
Elsewhere, we are providing some of the most vulnerable families with cash assistance to meet their urgent needs, including to buy food. We are also working to raise awareness of gender-based violence.
Our teams continue to prepare to respond to emergencies and large-scale displacement by providing, for example, winter clothing, clean water, toilets and showers, and emergency food provisions.
Our partners in Syria include SSSD (Syrian Society for Social Development) and Ahl Alsham.
We continue to raise the voice of Syrians in Syria, the surrounding region, and across the globe to make sure they have a say in decisions about their country.
Our Work in Lebanon
We are providing Syrian refugees in Lebanon clean drinking water and emergency cash assistance. Over the past five years, we have increased our activities in response to the Syria crisis, improving water and sanitation and providing cash for refugees as well as Lebanese living in poverty, helping refugees with legal issues relating to their safety, and supporting small businesses and private-sector job creation. In March 2020, we launched a Covid-19 response plan including training community members to raise awareness of the virus and how to prevent its spread, distributing soap and disinfection kits and increasing the water supply.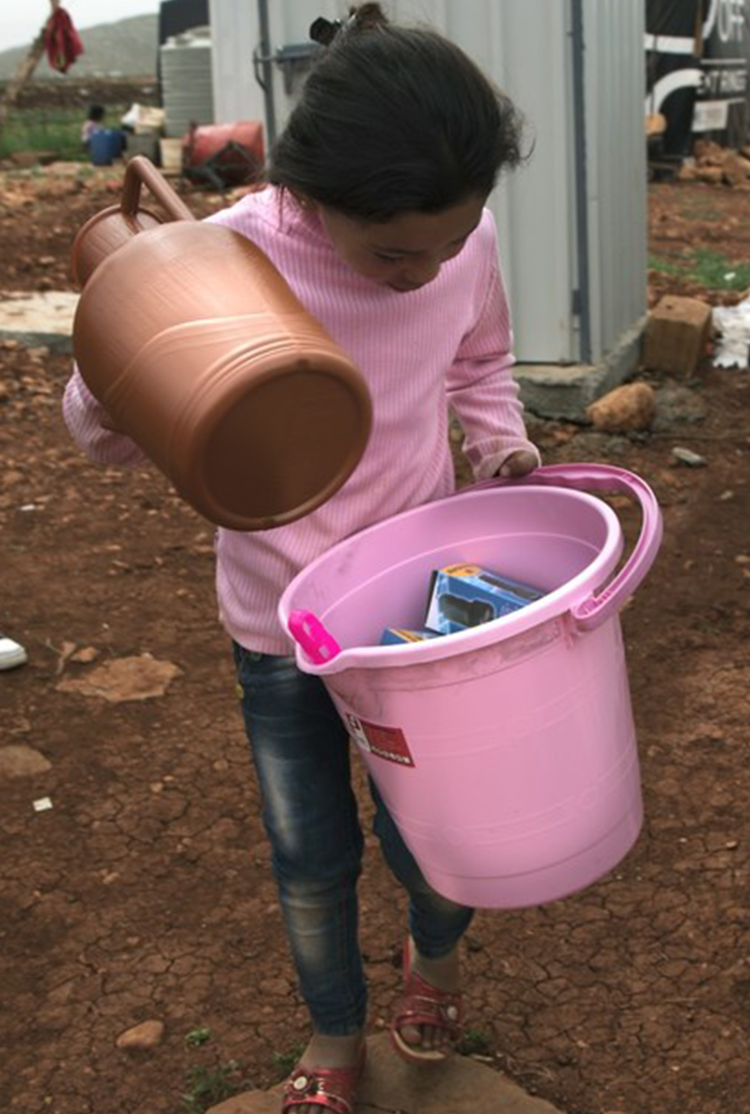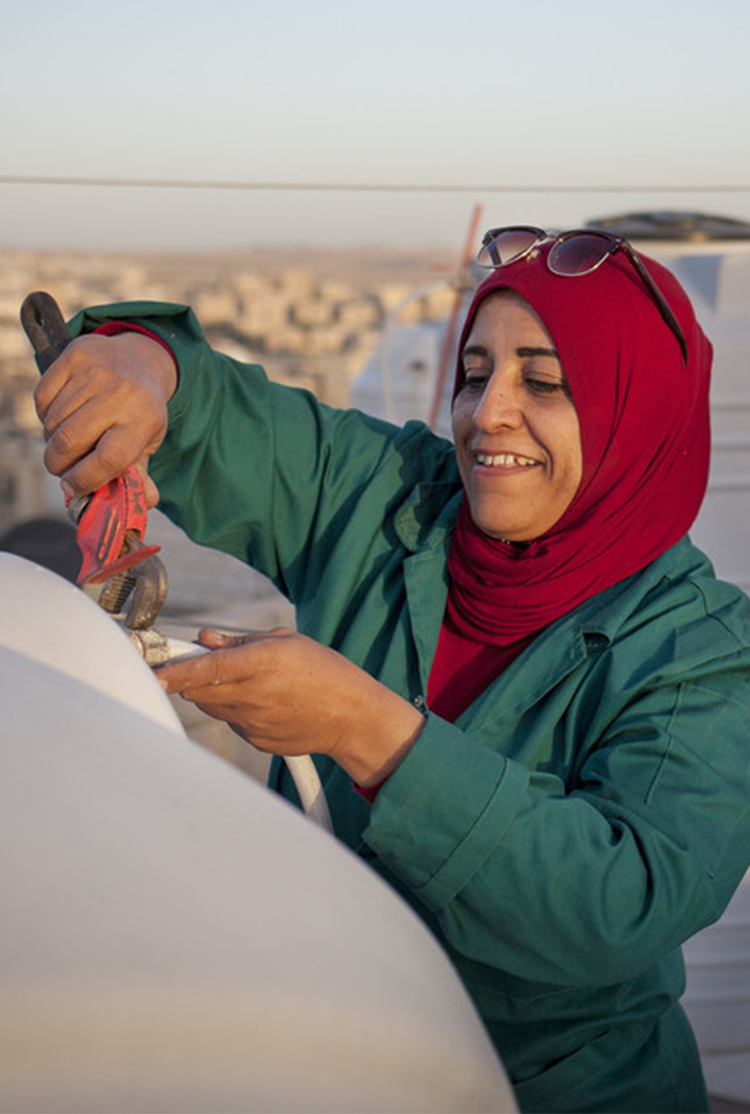 Our work in Jordan
We are working in Za'atari refugee camp and in nearby Jordanian communities. Our main activities include providing water and sanitation and waste management, improving the economic participation of youth and women, and addressing gender inequality by working with women's rights organisations so that women, including Syrians, can find decent work opportunities. Across Jordan, we work with partners and allies on business development, skills building, and mentoring and coaching of youth and women.
11 years on, Syrian women are still focused on simply surviving
"I'm afraid I would wake up one day to find nothing to fill the stomachs of my little children"
Eleven years since the beginning of the conflict, Syrian women are still focused on simply surviving. People are stuck, or falling deeper into poverty.
Nesreen, a mother of four from rural Damascus, continues to live with the effects of the eleven-year conflict, with no end in sight. Every day is a struggle to survive, and like so many other Syrian women Oxfam works with, whether she can put enough food on the table to feed her family is a daily concern.
Read full blog here