It's here!
Say yes to Second Hand September!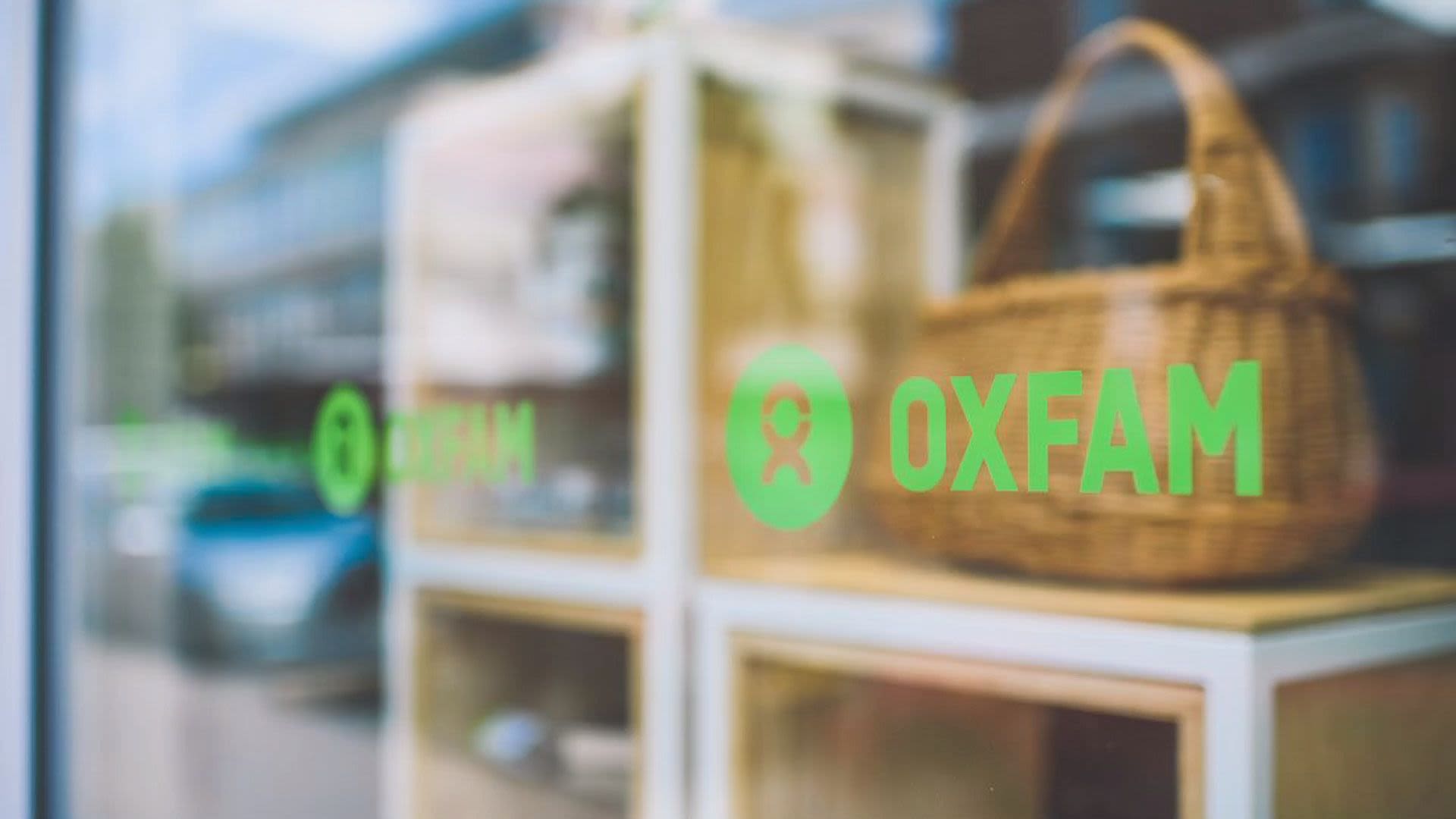 Millions of items of clothing end up in landfills across Ireland every year – that means tens of thousands of tonnes of textiles decomposing in the ground, destroying our environment.
People are starting to see just how much pressure throwaway fashion is putting on our planet and people, and how unsustainable it is. People are starting to take action, and you can too!
Set yourself a personal challenge, and join us for Second Hand September as we donate to recirculate and dare to re-wear!
The right thing for you and the planet
Boost your de-cluttering by ensuring your #preloved items are going to a good home.
We have 46 shops across the island of Ireland as well as our Fashion Relief designer bargain outlet and are always on the lookout for high-quality, pre-loved clothes, accessories, handbags and shoes. If you're items are clean and re-usable, we'd be delighted to recirculate them and keep them out of landfill.
Along with other members of the Irish Charity Shop Association, we collectively divert around 23,000 tonnes of clothing from landfill every year.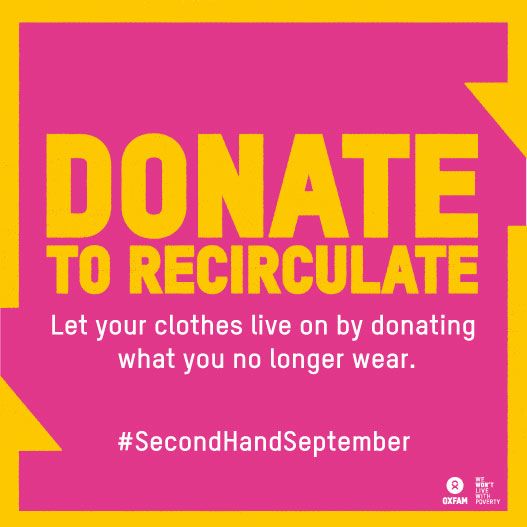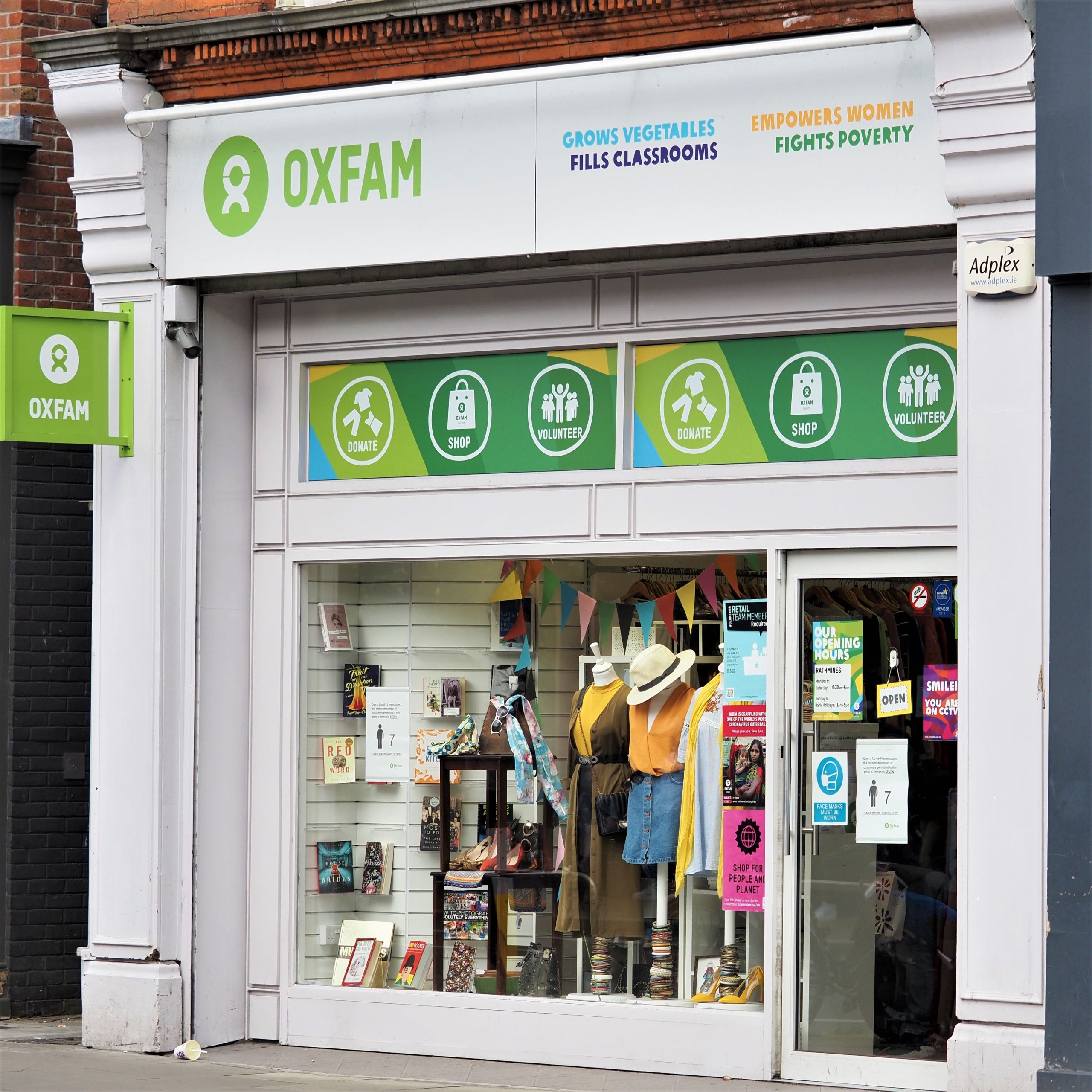 Get Ready for Second Hand September
Once you've donated, look around our shops. If you thought nothing could feel better than a new outfit how about this triple-whammy feel-good factor:
freshen up your wardrobe
help protect our planet
support people to beat poverty worldwide
Step 1:
Declutter
Get ready for #SecondHandSeptember by doing a good clear out!

Afterwards you'll know what you need and what you don't – and your local Oxfam shop is there for both.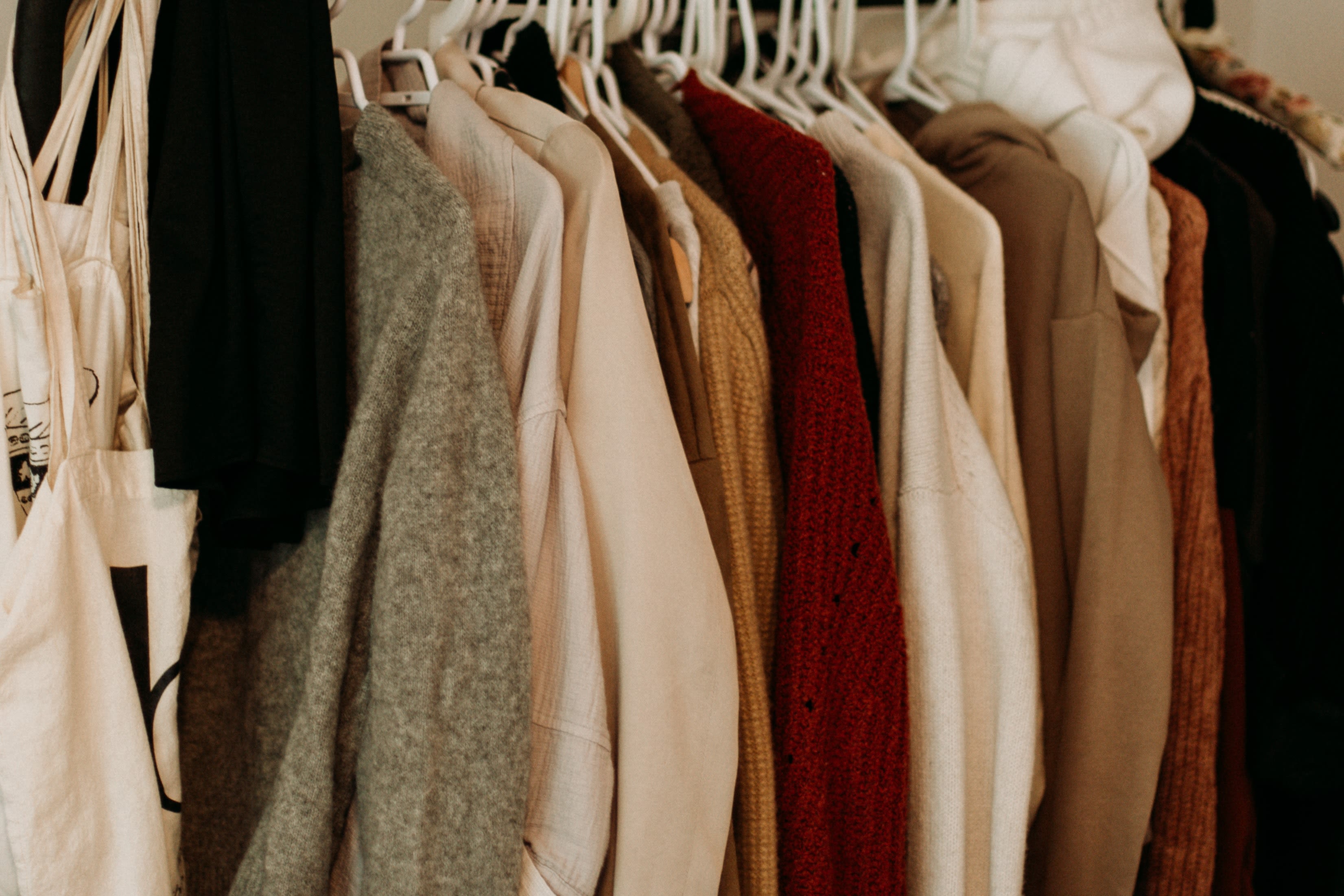 Step 2:
Donate
Bag up you pre-loved items and drop them to your local Oxfam.

Find your local Oxfam here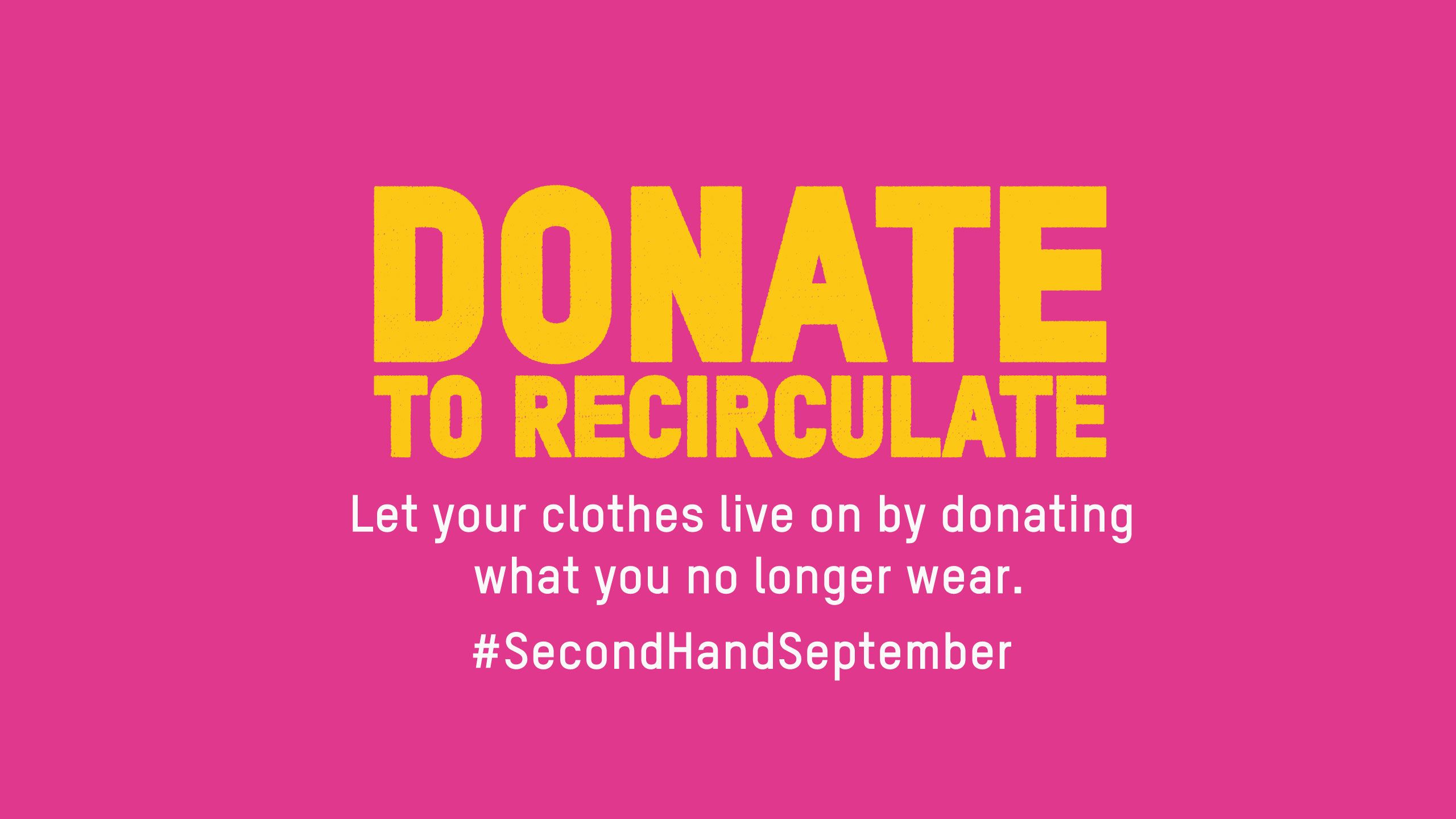 Step 3:
Shop Second Hand
While you're there, browse the rails and bag a bargain from our pre-loved gems.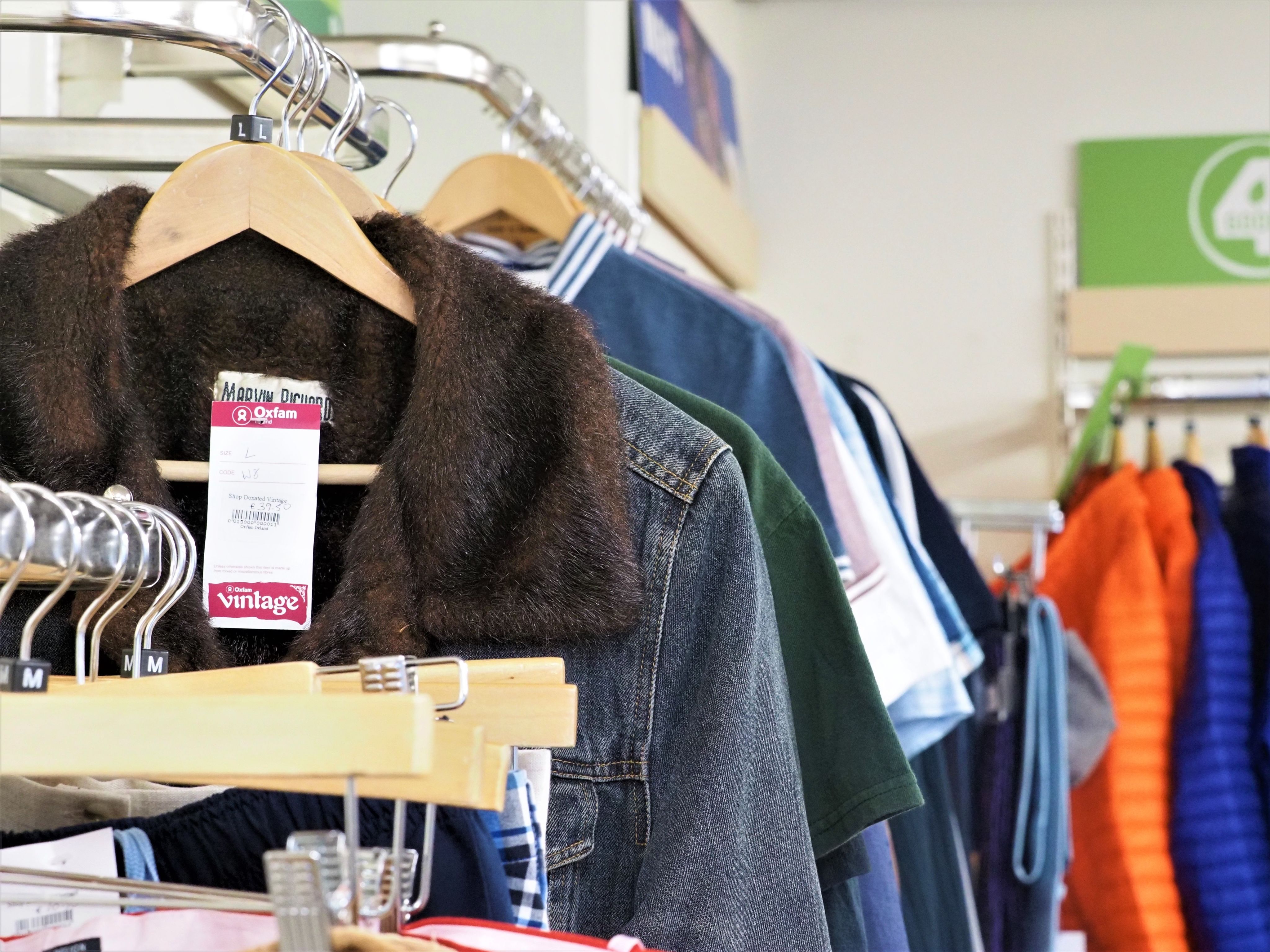 Step 4:
Share your finds
By using #SecondHandSeptember and tagging us @oxfamireland.

Don't forget to tag your friends and challenge them to get involved too.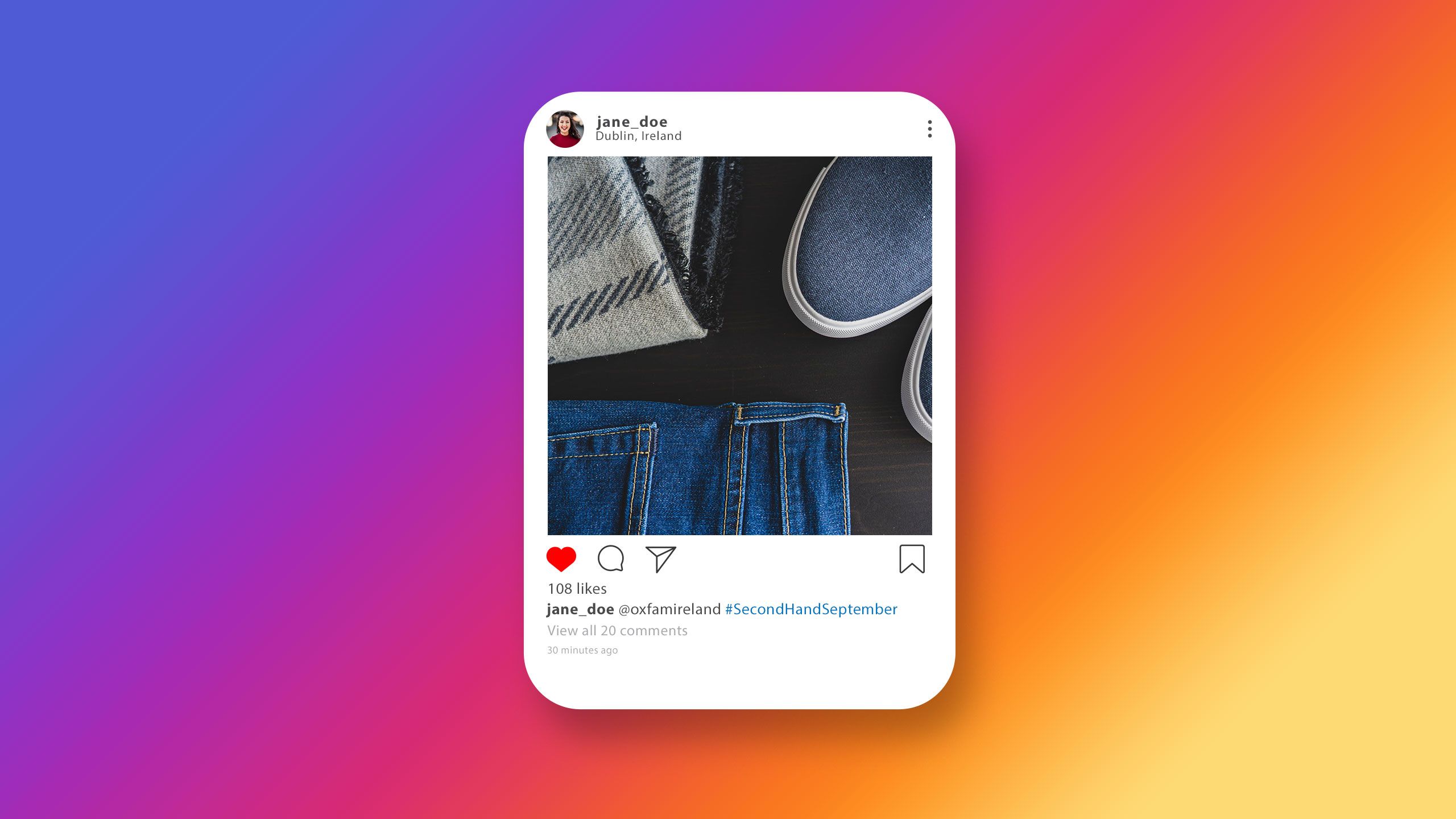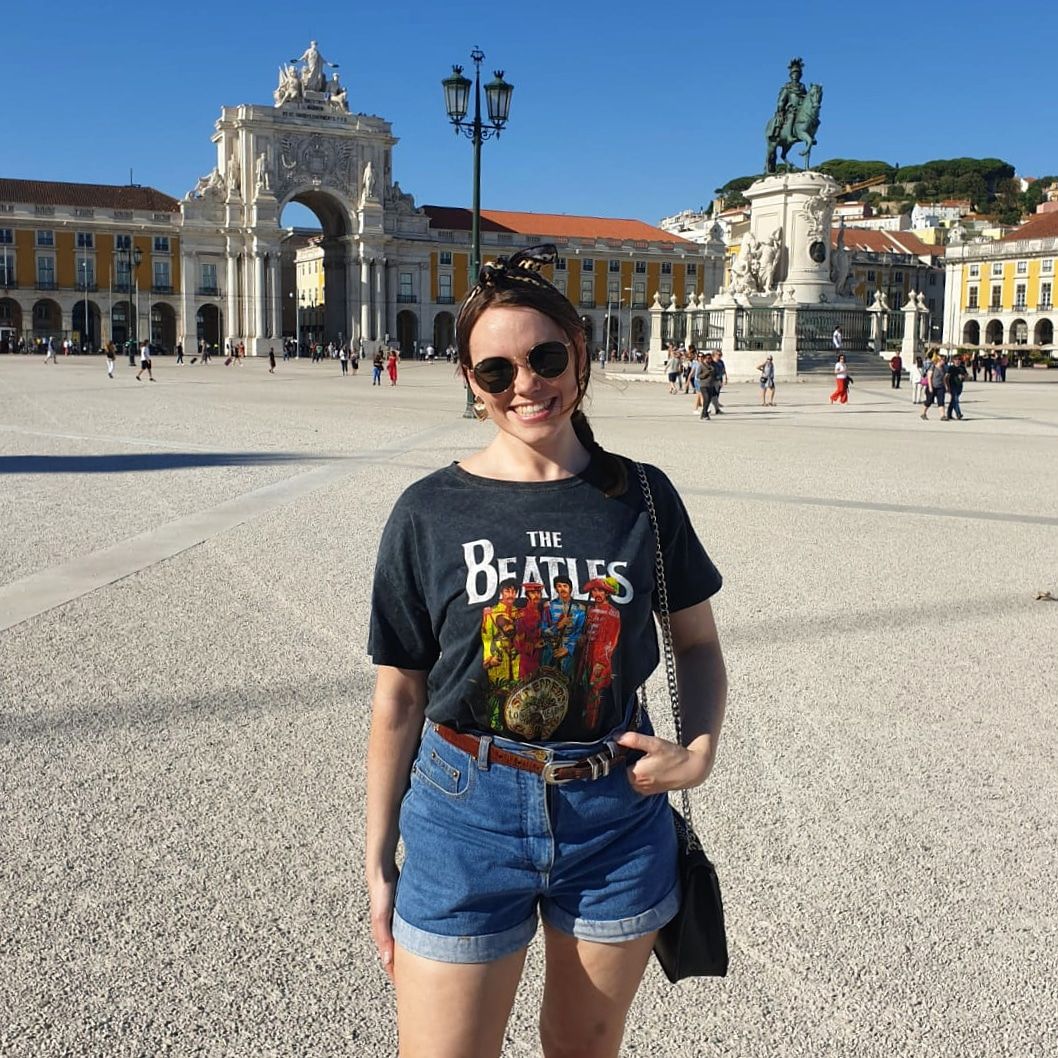 "One month without buying fast fashion is really not a big sacrifice and I would encourage anyone to give it a go."
..I'm proud of myself for taking on this small challenge. There were times when I really wanted to buy new items but I managed to remind myself of how much stuff I already own"
The Why
The fashion industry isn't usually what people think of when considering climate villains or big polluters, but many of today's clothes are produced in high volume which means a high cost to the planet.
Trigger warning - the fashion industry is responsible for 10 percent of global pollution.
Recent research reveals that impacts from the fashion industry include: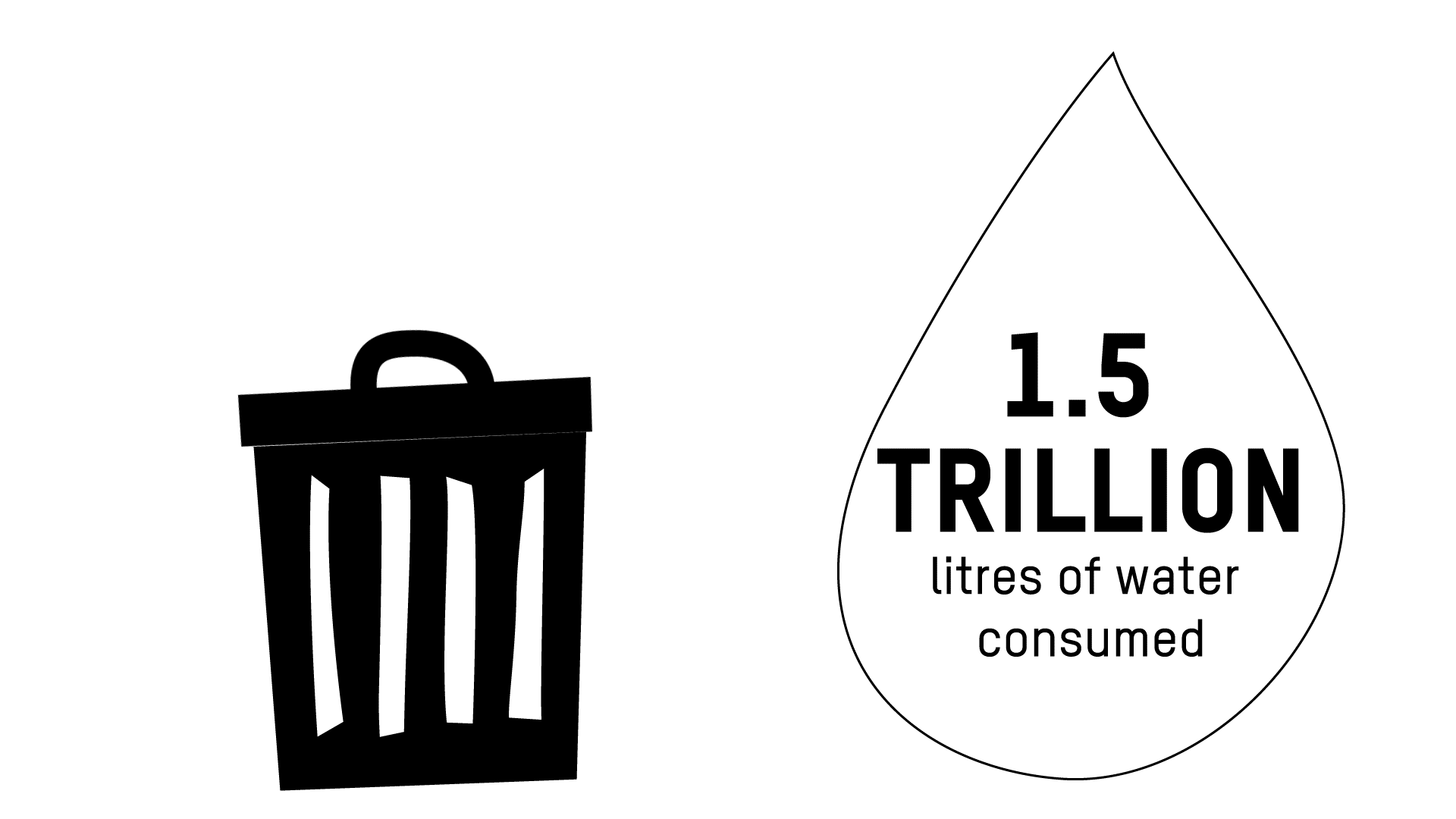 According to our own national Waste Action Plan for a Circular Economy, since 1975, the global production of textiles has exploded! Almost tripling while the price of clothing has plummeted.
Lower prices have seen shoppers buying more clothes than they really need, which has resulted in the phenomenon known as 'fast fashion'.
Between 1996 and 2012, it's been estimated that the amount of clothes bought per person in the EU increased by 40 percent and of the 26kg of textiles each person buys a year, nearly 1/4 are discarded in mixed household waste.
Our National Action Plan also highlights that less than one percent of all textiles worldwide are recycled.
With around 63,000 tonnes of textiles ending up in waste streams each year – to be either sent to landfills or incinerated, throwaway fashion is having a devastating impact on our planet and people. We also know that the world's poorest, who have done the least to cause climate change, are most affected, through droughts, floods and extreme weather events.
And in case you need another reason to join us in saying YES TO SECOND HAND this September, clothes can also take up to 200 YEARS TO DECOMPOSE!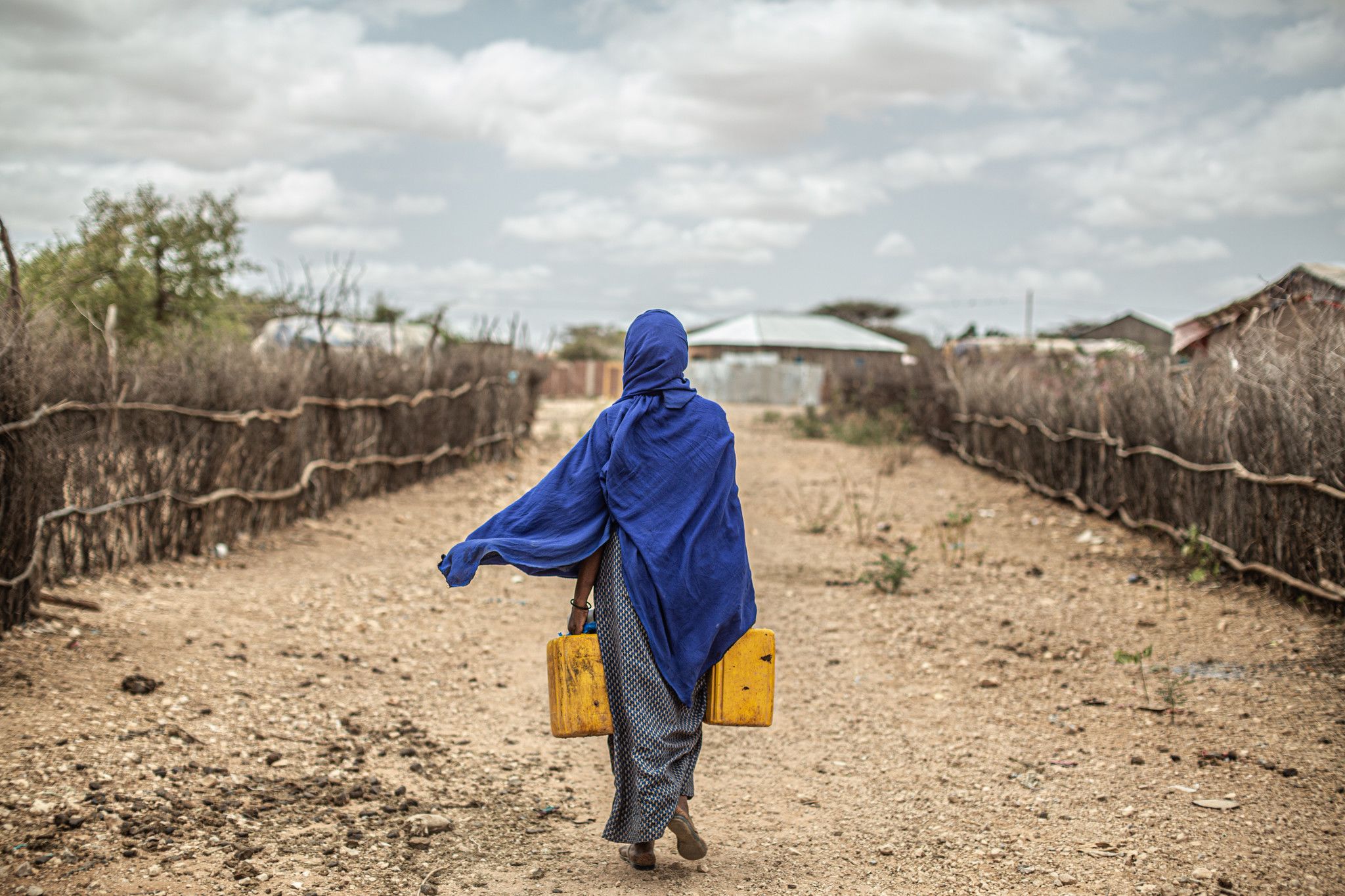 So, as you can see, the problems with fast fashion are piling up.
As we mentioned, clothes are produced cheaply, which often means low wages and poor working conditions for garment workers. A majority of garments workers aren't paid a living wage, which means they can struggle to afford essential items such as medicine.
Are your jeans drinking up the world's water?
From growing the cotton to the dyeing process, it can take an estimated 20,000 litres of water to make just one pair of jeans and one t-shirt. To put this into perspective, it would take you more than 13 years to drink this amount.
Millions of pairs of jeans are sold in Ireland every year. But with so many people around the world living without safe, clean water – and global demand for water continuing to rise – you've got to ask the question, how this can go on?
Saving water is just one way you'll be helping the planet and its people by saying yes to second hand for 30 days.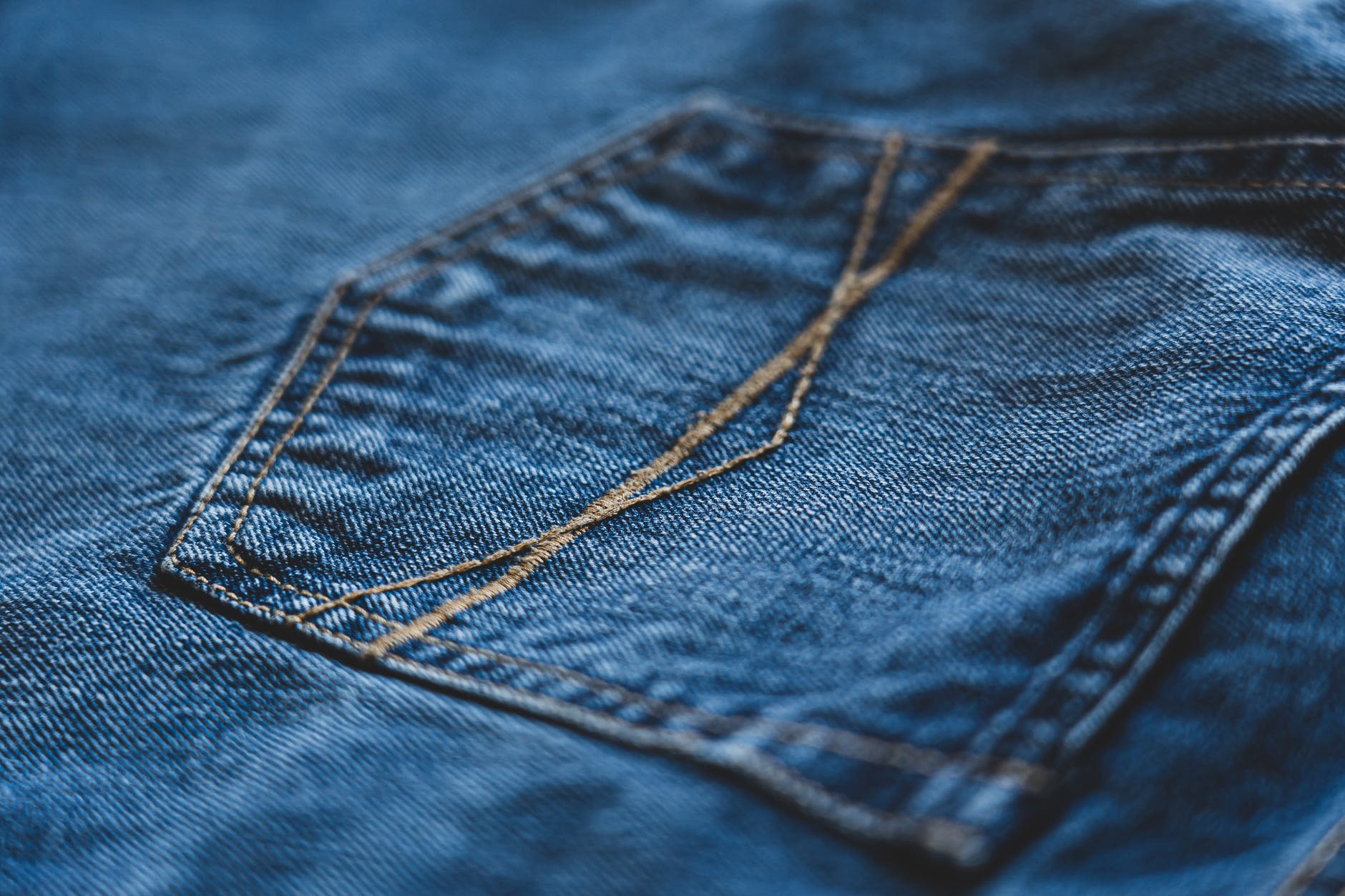 Did you know that in Ireland*:
Through our network of shops, along with other members of the Irish Charity Shop Association, we collectively divert around 23,000 tonnes of clothing from landfill every year.
Even during the pandemic, with rolling lockdowns which meant shops were only trading for 33 weeks of the year, charity shops in Ireland managed to divert 14,775 tonnes from landfill - that's the equivalent of the weight of Dublin Bus's fleet of more than 1,000 vehicles!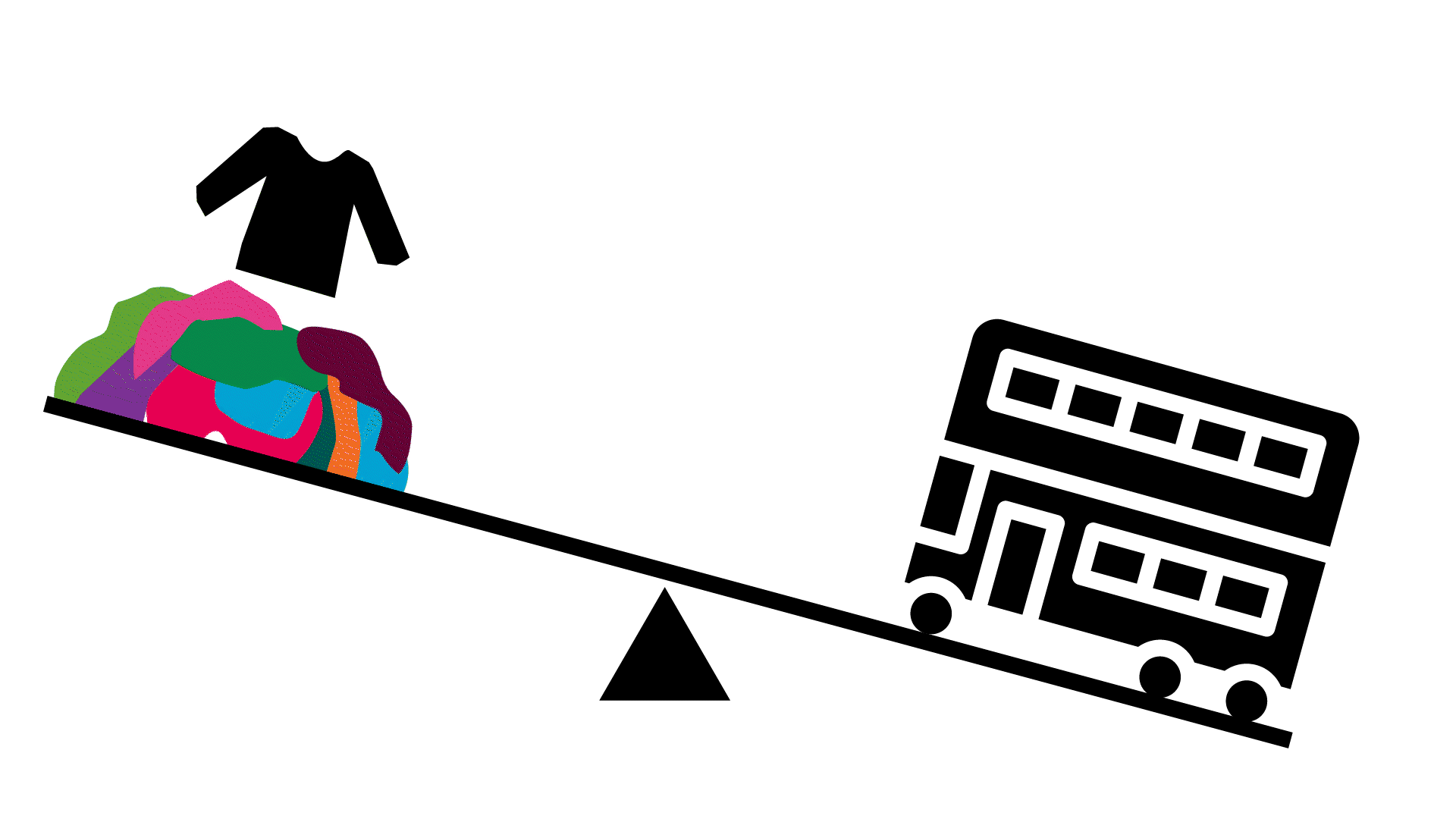 It also prevented 106,000 tonnes of greenhouse gases from being released into the atmosphere.
And that's not to mention our network of shops in Northern Ireland who, along with members of the Charity Shop Association UK, collectively save around 339,000 tonnes of clothing from landfills every year.
In addition, with the help of our incredible staff and volunteers, we were able to raise much needed funds in support of the world's most at risk communities.
So, as you can see, second hand items hold a lot of value and power. Every garment or item donated to, or bought at Oxfam shops or on www.fashionrelief.ie helps our environment, while raising vital funds to fight inequality and support our global mission to beat poverty.
Take our 30-day challenge and see where it takes you…
Now you've got the facts, we've got all the second hand shopping tips and inspiration you'll need to start your journey towards more sustainable clothing options.
And remember, by buying and donating second hand clothes through Oxfam shops and Fashion Relief, you're giving clothes a longer life, slowing down fast fashion, and helping to protect our planet.
So drop into your local Oxfam shop, or visit www.fashionrelief.ie, you're guaranteed to find some really unique and fun items, but you're also reinvesting your money into vital work beating poverty around the world – creating a better future for everyone.
This is the circular economy and it's a win-win - for people and planet, and you and your wardrobe.