Top Tips
"Ethical living is the indispensable condition of all that is most worthwhile in the world" -

J. Jackson Brown Jr.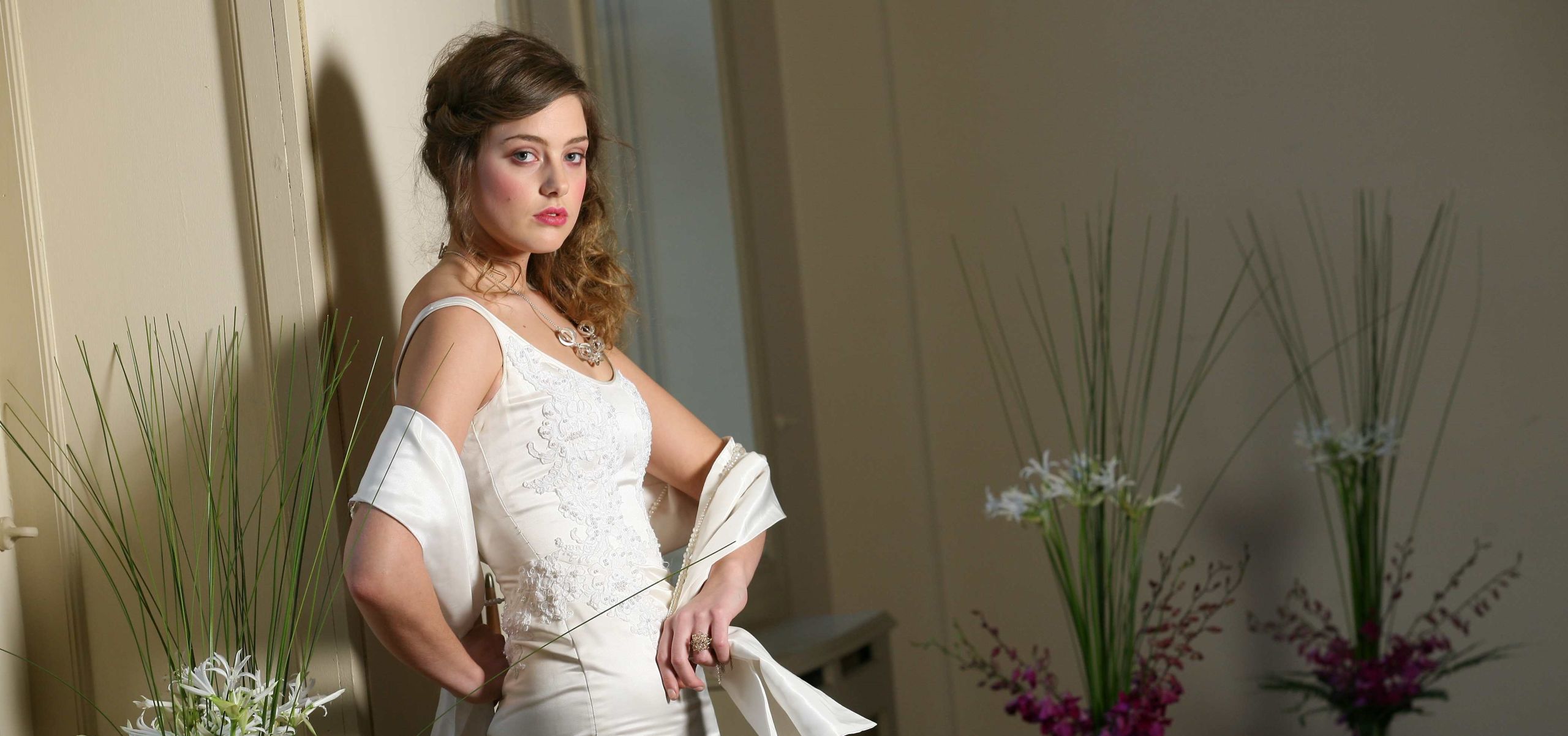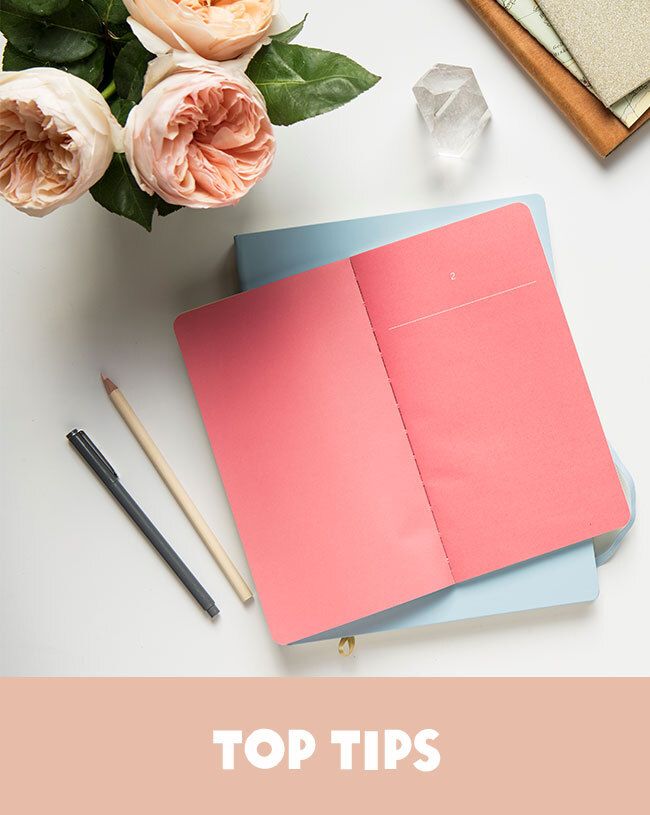 #1 Wedding Dress
Here comes the bride, all dressed in... what? It is going to be one of the most special days of your life, and the one occasion where all eyes are on you so you're looking for a dress that wows but you're also thinking about the ethical and green credentials too. Tricky! So what are your options?
Pre-loved gowns: worn and loved not just once but twice. This is a highly green alternative to purchasing a new dress as buying a pre-loved wedding dress cuts down on manufacturing demands and keeps more items out of the landfill! Remember, a pre-loved gown will normally have been worth for just one day previously and will be in top condition. To create a new wedding dress, raw materials must be extracted from the earth, fabricated and then transported to wherever they will be sold. As a result, reduction and reuse are the most effective ways you can save natural resources, protect the environment and save money. It can also be a way to rock retro trends – nothing says '60s style quite like a dress from that era.
Brand new dresses gifted to charity donated by designers and bridal boutiques. Donated to make way for new stock, these brand new dresses are waiting for their moment to shine. This means that not only can you get a brand new dress at an affordable price, but you are also diverting it from landfill and helping people in need. Purchasing your dress at Oxfam Ireland will make a big and lasting difference; from making sure communities have clean water to drink after a natural disaster to getting more girls into school.
---
#2 Accessories
Keep costs down. Buying recycled accessories that have been previously used; whether from a charity store or a private seller can be dramatically cost-effective when compared to buying new items.
Help to protect the environment. Recycling and upcycling of pre-loved accessories reduces waste.
Add a quirky chic to your bridal party's outfits. It will also help prevent 'that' moment when a member of a bridal party's headpiece, shoes or (dare we say it) whole outfit is the same as a wedding guest's? Fear no more!
Share the love further afield. By purchasing wedding accessories from one of our Oxfam Bridal stores, you're helping to spread millions of smiles around the world by generaCng funds for people in crisis and poverty.
---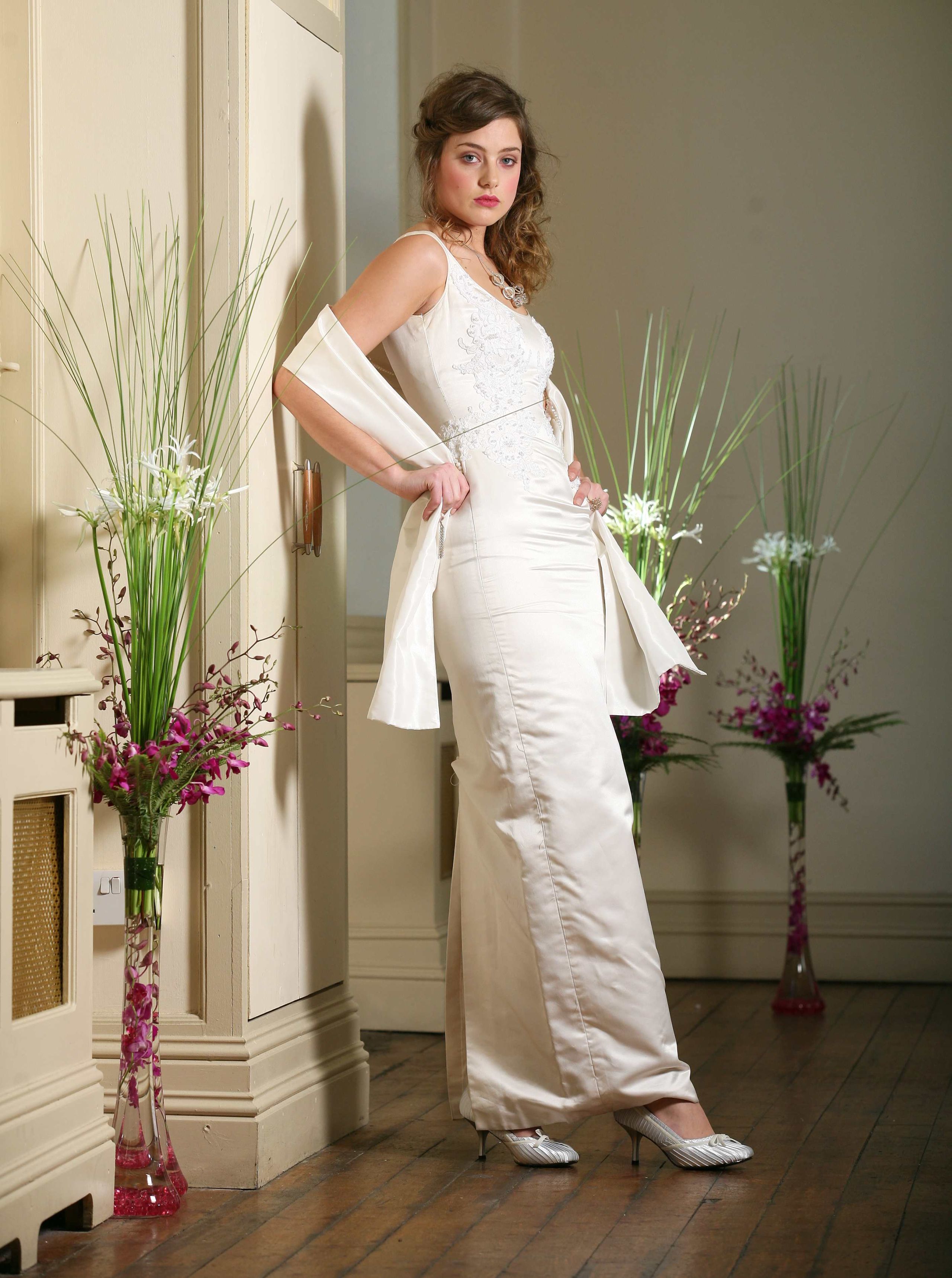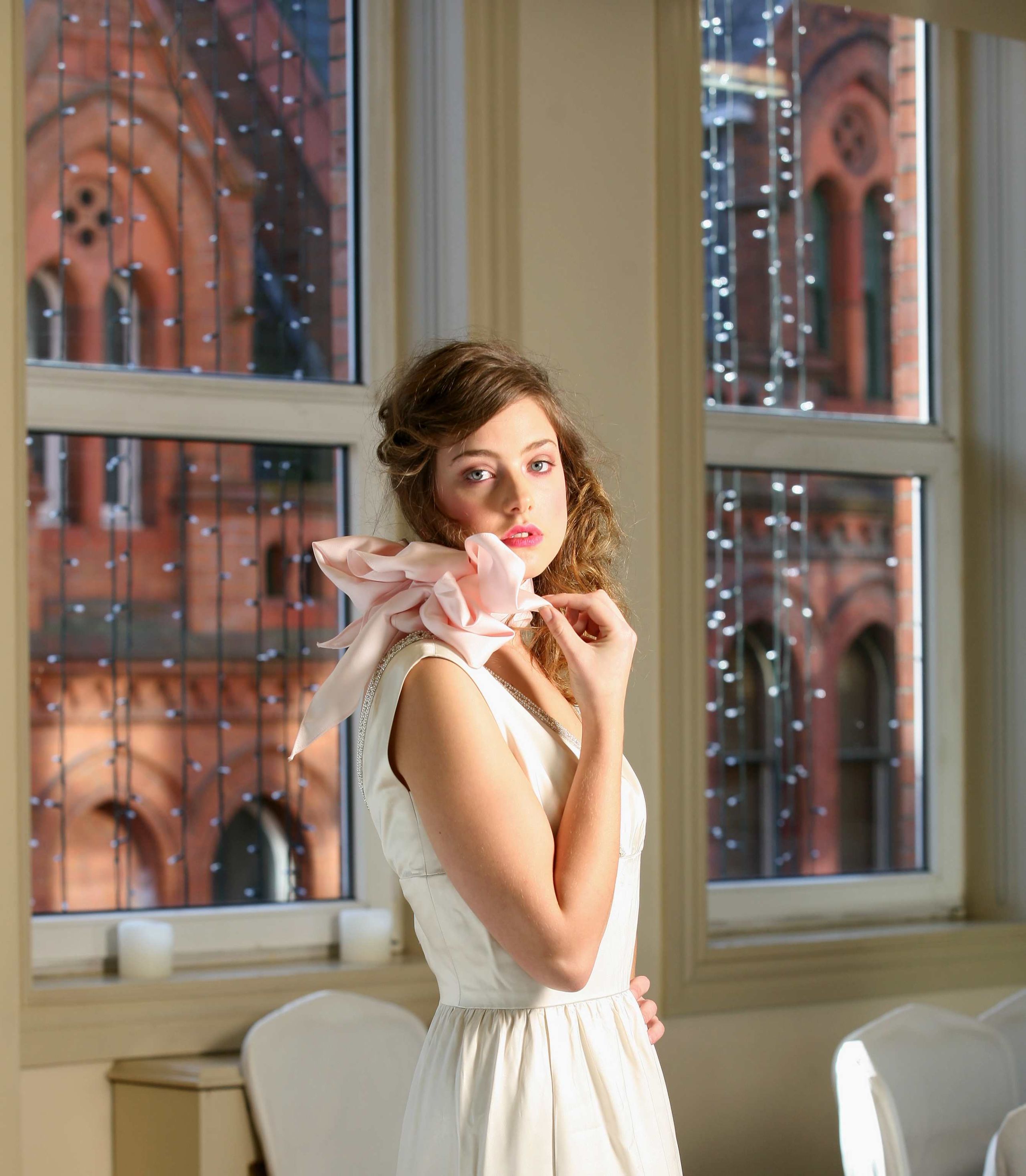 #3 Your Supplies
There are more wedding suppliers than ever in Ireland with a commitment to ethical produce and products.
Kippure Estate, Co. Wicklow: A wedding venue with a difference! From having an eco-friendly wastewater treatment plant on site to providing 'vegware' biodegradable cutlery, cups and plates, Kippure Estate is a place that ticks all the green boxes.
Lazlo Jewellers, Galway city: This jewellery shop sources its precious stones ethically and has a zero-tolerance approach to conflict diamonds, tracking them from mine to market.
Lasair, County Down: Buy sourcing local vendors for your wedding decor and giLs, you will ensure goods don't negaCvely impact the environment by clocking up lots of air miles! Companies like Lasair offer wedding giLs and decor with an ethical, feel good factor.
Oxfam Bridal, Dublin and Bangor, Co. Down
Oxfam Bridal boutiques offer a fantastic range of dresses and accessories for your big day. Oxfam Ireland also provides wedding favours that you can order online, and have delivered by post or instantly as e-cards via email.
---
#4 Seasonal Wedding Flowers
Is there such a thing as an ethical bouquet? Oh yes! By choosing flowers that are in season and grown locally, you will cut down dramatically on the impact to the environment.
Flowers that are off-season or are flown from other parts of the world contribute to our carbon footprint.
If sourcing your flowers from a larger vendor, another way to ensure environmental sustainability whilst choosing your flowers is to check for the Fair Flowers Fair Plants "FFP" symbol, or ask your florist to source flowers with these symbol.
Fair Flowers Fair Plants (FFP) is an initiative to stimulate the production and trade of flowers and plants cultivated in a sustainable manner, i.e. flowers and plants grown in a way that respects people and the environment.
Sustainably cultivated products are important for our living environment, since their cultivation puts as low a burden as possible on the environment, and good working conditions within the enterprises are guaranteed.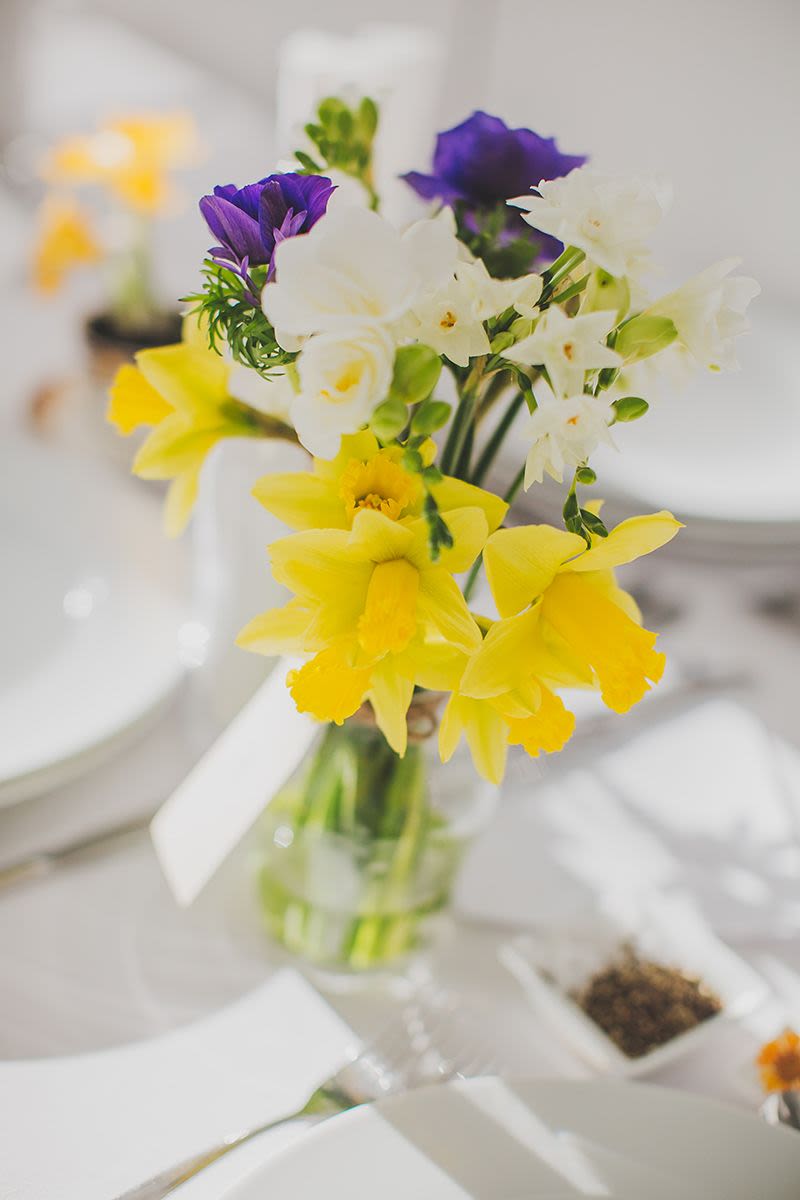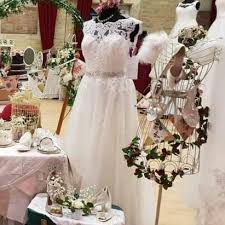 #5 Your Wedding Decorations
When it comes to your wedding decorations, look for companies that are part of the Fair Trade movement and use recycled materials.
You can also ensure your decorations are ethical by incorporating natural materials that have not been fabricated and transported to the location.
Something as simple as clear vases filled with freshly picked wild flowers sitting on top of some beautiful, natural tree trunk stands will bring the outdoors in, while a wedding wish tree with tags made from recycled paper will truly add life to proceedings
Up-cycled furniture for your wedding is another great way to show your creative side, check out our guide "Easy up-cycling ideas to transform second-hand furniture" if you'd like some inspiration to get started!
If you fancy a faster alternative, you could hire your furniture from a vintage furniture company and give your ceremony a unique style.
#6 Go digital
For your wedding invitations RSVPs, why not suggest an email or phone call as RSVP to reduce paper used?
Special wedding email address can be easily created to make this more personal, e.g. johnandlucyswedding@gmail.com
There are also some free websites that you can use to create, send and manage wedding invitations function which will cut down on paper and postage stamps, like www.wedivite.com.
Another way to both cut down on cost and reduce your impact on the environment is to avoid disposable cameras, and use social media apps instead!
Pick a hashtag for your big day, e.g. #johnandlucy, so you can track your guests' great snaps.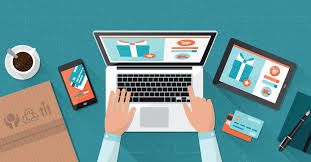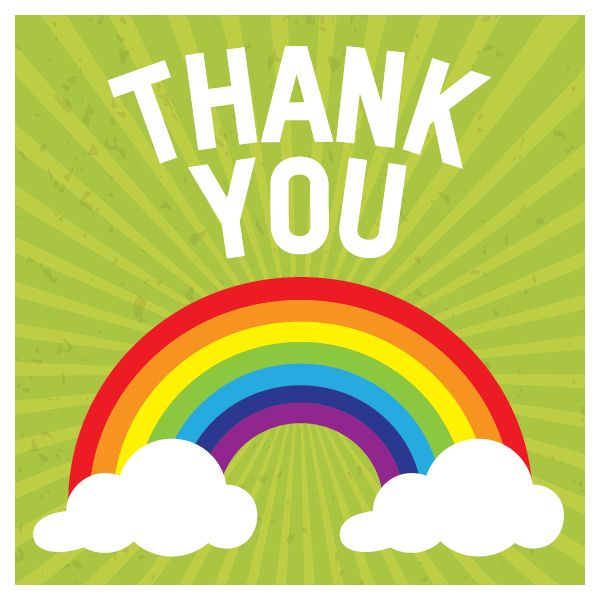 #7 Charity favours & gift lists
While weddings are occasions of joy and celebraCon, the money spent on venues, food, clothes and flowers can act as a reminder of how lucky we are, and how there are so many less fortunate.
For these and many other reasons, there has been a definite trend towards incorporating charitable donations into weddings.
Wedding favour donations made to Oxfam Ireland support vital work by enabling us to respond immediately during disasters, while also supporCng people's efforts to liL themselves out of poverty over the long term.
Around the clock and around the world, we work on the ground with people in extreme poverty to make a practical difference and make sure their voices are heard – this wouldn't be possible without your support!
Wedding favour gift cards are also available from Oxfam Ireland. Available to purchase online as a printed gift card delivered by post or as a beautifully designed ecard (which you can print off and leave at your guest's place setting), simply make your choice during checkout.
If you have enough toasters and kettles to see you through another few years, another way of helping us to help others is by suggestion your guests make a donation to Oxfam Ireland on your behalf on your gift list, on our website you can create your very own personalised wedding register to share with your guests.
#8 Caterers & Food
If considering which caterer to hire or what type of food to serve your guests, aim to achieve a dual provision of tasty dishes that have a limited impact on the environment.
A vegetarian or vegan menu using local and in season ingredients is a great option. If you don't think this will be to everyone's taste, opt for food that has been locally sourced and organically produced to cut down on carbon emissions which have a harmful impact on our environment enormously.
Go for free-range rather than factory-reared meat and check out choices of fish at the Marine Conservation Society's website at www.goodfishguide.org before you agree the menu.
Another way to cut down on food waste is to donate left over food to a local food bank.
One such food bank based in Portland Row in Dublin is Cross Care Food Bank. They redistribute the donations to over 70 charities working to help those marginalised, excluded and/or living in poverty.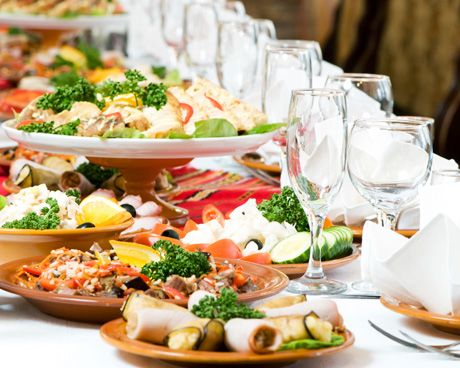 Top tips for planning your wedding day